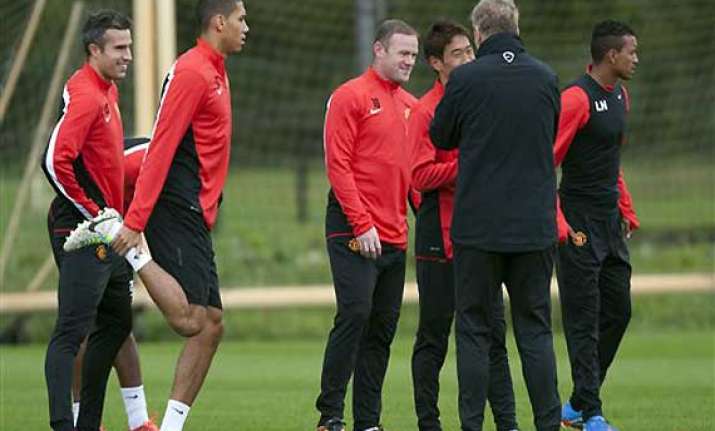 London: Wayne Rooney has been included in the England squad for the final two World Cup qualifiers despite missing Manchester United's last match through injury.
The striker is expected to recover from his shin injury to face Montenegro and Poland later this month.
"We are reliably informed it is not a serious injury and it won't stop him joining up with us," England coach Roy Hodgson said Thursday.
Fellow forward Daniel Sturridge returns to the England squad after missing last month's qualifiers through injury. He will be competing for a spot along with Daniel Welbeck, Jermain Defoe and Rickie Lambert.
England has a one-point lead over Ukraine and Montenegro in Group H. The group winner automatically secures a spot at the World Cup next year, with the runner-up facing a playoff to qualify for Brazil.
England hosts Montenegro on Oct. 11, and Poland is at Wembley Stadium on Oct. 15.
Joe Hart will remain England's first-choice goalkeeper despite his form coming under scrutiny after being blamed for several goals conceded by Manchester City.
"I'm not blind to the situation that has developed I do realize this is not a good moment for Joe," Hodgson said.
"I feel Joe will shrug this off," he added. "I'm sure he isn't happy with the criticism. I'm sure he isn't happy to let in goals he'll think he could have stopped."