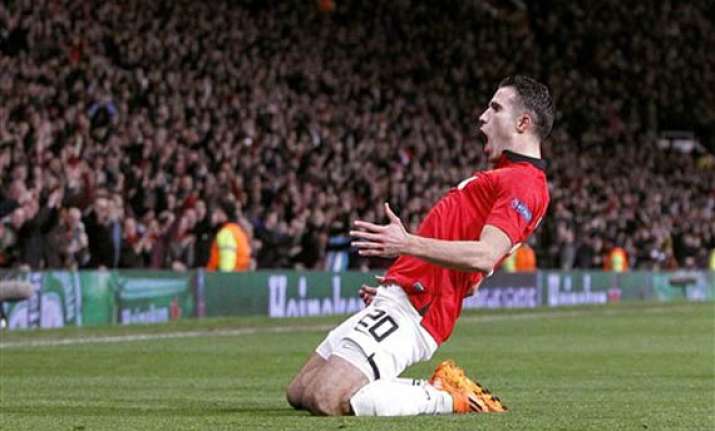 MANCHESTER, England: Manchester United says striker Robin van Persie has been ruled out for about four to six weeks with a left knee injury.
The Netherlands striker will miss the Champions League quarterfinals against Bayern Munich and could be sidelined for as many as six Premier League matches.   
United says Van Persie has a sprained knee after being injured in the final minutes of the team's 3-0 win over Olympiakos in the Champions League on Wednesday.