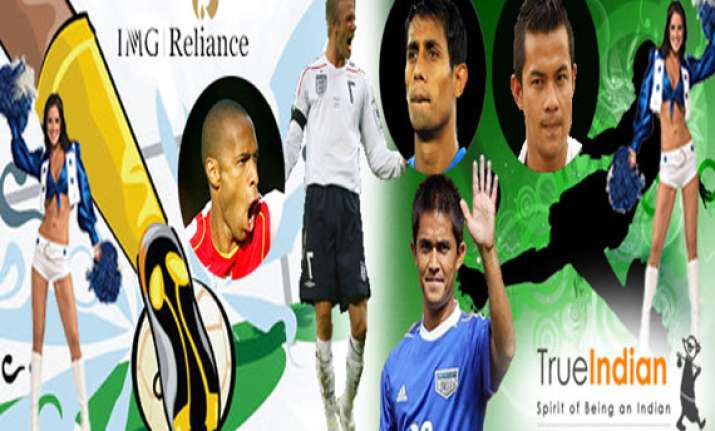 Kolkata: United SC and Mohammedan Sporting have reached a deal with IMG-Reliance, the organizer of  a new Indian Premier League (IPL)-style tournament,.over exchange of players.
Most of the I-League football clubs have refused to release players for the tournament. While United SC are willing to release eight of its top players, Mohameddan Sporting have agreed to take five IMG-Reliance signed players, including their former star and India defender Syed Rahim Nabi.
Among the eight United SC players are Dipak Mondal, Lal Kamal Bhwomick, Mohammed Rafique, Sangram Mukherjee, C.K. Vineeth and Asif Kottayil.
Among the five IMG-Reliance players, who will be signed up by Durand Cup champions Mohammedan Sporting, are Nabi, Ishfaque Ahmed and Manish Maithani.
A top source told IANS that United SC have agreed to release players because they are struggling to pay salaries while Mohammedan Sporting are struggling in the I-League after promotion.
"All the clubs were willing to release players. But it was a matter of who will take the first step. United had to release players because they are now a cash-strapped club while Mohammedan Sporting will be bolstering their side with five players," the source said.
A top IMG-Reliance official told IANS that with two clubs leading the way, other star players like India captain Sunil Chettri, who plays for JSW-owned Bengaluru FC, have also showed interest, but the quota for Indian players is full.
"Now top players of other clubs are also willing to play in the league but the problem is that we have already filled the quota (72) of Indian players," the IMG-R official said on condition of anonymity.
The franchise auction for the eight-team league will take place in the first week of November while the players' auction will be held in the last week.
"It is only after the franchise auction that the base price of the players will be fixed," the IMG-R official said.
A host of former international stars from top clubs like Arsenal, Manchester United and Chelsea are likely to play in the league. Thierry Henry, Dwight Yorke, Fredrik Ljungberg, Robert Pires, Louis Saha and Hernan Crespo could be seen playing as marquee players.
Former Manchester United goalkeeper Peter Schmeichel and World Cup winner Marcel Desailly have already been signed up as managers. With Schmeichel and Desailly on board, IMG is now searching for the remaining six high-profile managers, who will be in charge of the eight franchise teams.
A host of celebrities, corporates, consortium and football clubs have shown interest in buying franchisees. The invitation to tender document has already been floated by IMG-R and the base price to buy a franchise is learnt to be around Rs.25 crores. Mumbai, Kolkata, Chennai, Delhi, Guwahati, Bangalore, Kochi, Goa and Pune have been identified as the nine venues.
Among I-League clubs, Pune FC-Piramals, East Bengal, JSW, Dempo and Salgaocar have shown interest while IPL owners
Shah Rukh Khan
, GMR, Manoj Badale, Sun Group are also keen on owning teams.