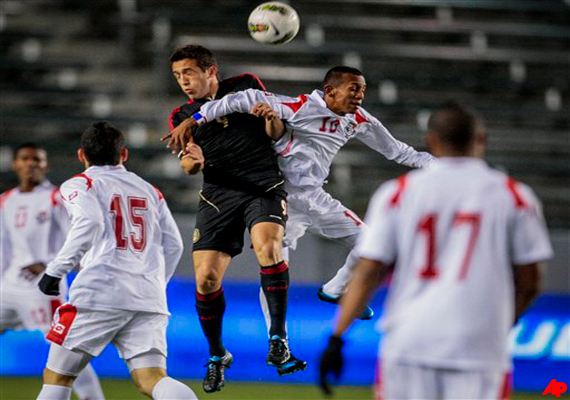 Carson, Mar 28: Erick Torres scored a minute into stoppage time as Mexico beat Panama 1-0 Tuesday to win its group in Olympic qualifying and head to the semifinals.
Mexico struggled to break through the Panama defense throughout the match, but the Chivas de Guadalajara sent Mexico to its third straight win and a matchup against Canada on Saturday in Kansas City, Kan.

Both finalists in the tournament will represent North America, Central America and the Caribbean in the London Games.

Following consecutive group stage victories, coach Luis Fernando Tena rested stars Marco Fabian and Alan Pulido, opting to retain just four starters from the group that defeated Honduras last Sunday.

That helped Panama control wide stretches of the match, but Mexican goalkeeper Liborio Sanchez preserved the draw until late.