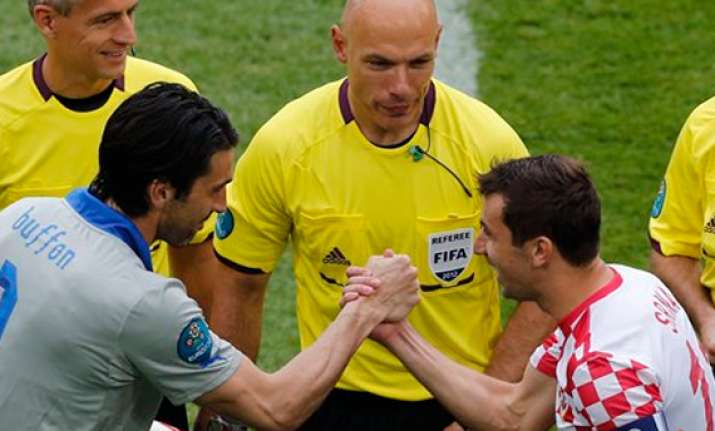 Poland, Jun17: A day after Poland's heartbreaking exit from the European Championship, thousands of supporters packed a fan zone in the country's capital to pay tribute to the team's efforts.
The sprawling space in front of the towering Palace of Culture was once again a sea of red and white. Scarves swirled as chants of "POLSKA, POLSKA" echoed across the city. The players took to a stage to acknowledge the chants for 10 minutes, waving at the crowd and filming cheering fans.
They then walked towards their team bus, stopping and signings autographs for fans they passed on the way.
Euro 2012 co-host Poland was eliminated from the tournament on Saturday after a 1-0 defeat against the Czech Republic.