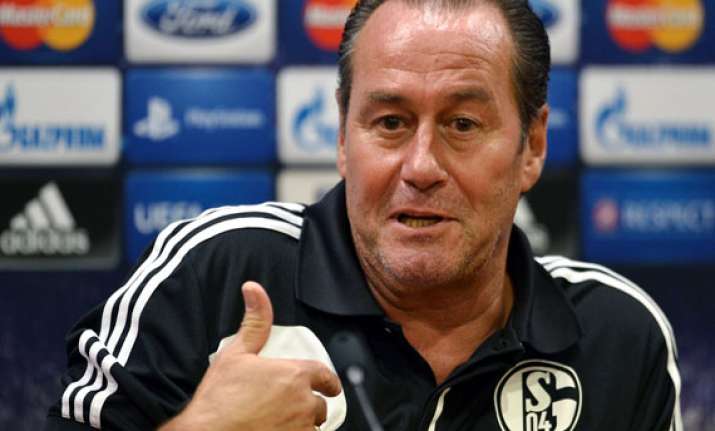 Berlin: Huub Stevens has replaced coach Thomas Schneider in Stuttgart, the German football club said in an official statement Sunday.
The "VfB" decided to part company after a string of nine consecutive losses, reports Xinhua.
The club suspended Schneider with immediate effect and relieved the 41-year-old coach and his two assistants from all their duties.
The decision came after Stuttgart's 2-2 draw with bottom side Braunschweig Saturday.
The last time the "Swabians" were relegated into the second division was in 1975. However, Stuttgart is just three points away from the last position in the table.
"The board and Thomas Schneider took this decision together. The current sporting situation and our responsibility required this serious step. Thomas Schneider is part of the VfB and will be working for the club in the future," Stuttgart's club president Bernd Wahler said.