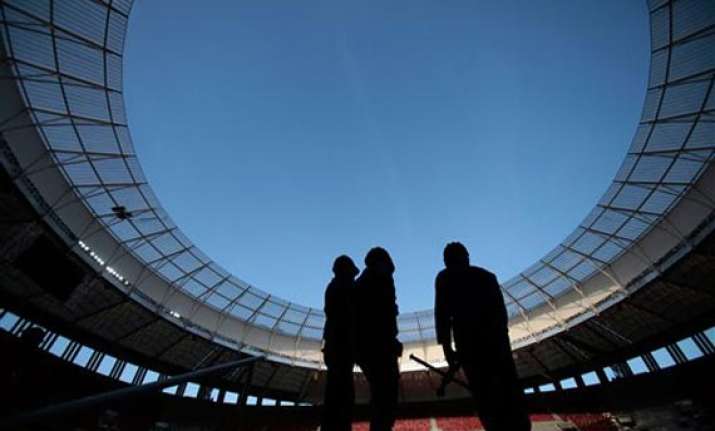 Salvador , May 28: Part of the roof of a stadium in Brazil's northeastern city of Salvador collapsed on Monday, apparently due to a build-up of rainwater.
The Arena Fonte Nova stadium is set to host Confederations Cup matches next month.
There were no immediate reports of injuries.
Aerial pictures filmed by local television showed one section of the roof caved in as workers used buckets to scoop rainwater out of another section to keep it from collapsing.
Local organisers said engineers were sent to the venue to investigate.
The Fonte Nova was inaugurated in April and will host three Confederations Cup matches, including the high-profile match between Brazil and Italy on June 22.
The first match at the venue is on June 20 between Nigeria and Uruguay.
The 56,000-seat stadium will also host the third-place match on June 30, as well as six games at the 2014 World Cup, including one of the quarterfinals.
The collapse happened the same day Brazilian President Dilma Rousseff praised the country's preparations for the Confederations Cup.