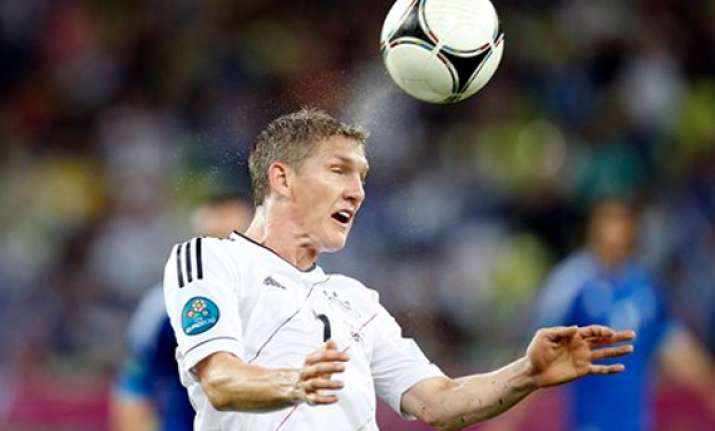 Poland, Jun24: Germany midfielder Bastian Schweinsteiger might miss his team's European Championship semifinal on Thursday because of a lingering ankle injury.
Schweinsteiger revealed in a newspaper interview on Sunday that his right ankle hasn't healed properly after a ligament tear in February and that it's creating problems in the tournament. Germany will play either Italy or England in the last four in Warsaw.
"To be honest, the ankle is worrying me," Schweinsteiger told the Welt am Sonntag. "It didn't heal properly.
"But there isn't time to rest. Hopefully we will have two more games and I have to struggle through. But then I will take time to get healthy."
A key player in the center of Germany's midfield, the Bayern Munich player has been taking breaks from training at the squad's camp outside Gdansk and had a below-par performance in the 4-2 quarterfinal win over Greece.
"I made some bad passes that I usually never make ... Such errors should not happen to a player like me," Schweinsteiger said.
If coach Joachim Loew drops him from the semifinal, Schweinsteiger said he would "have no problem" with such a decision.