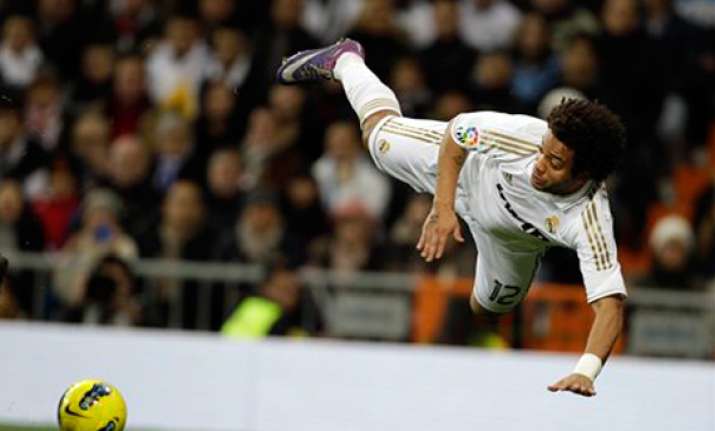 Zaragoza, Spain, Feb 21: Real Betis compounded Zaragoza's relegation fears in the Spanish league by winning 2-0 away on Monday from a goal in each half by Ruben Castro.

Castro beat the offside trap before chipping goalkeeper Roberto Jimenez for the 41st-minute opener. He scored his ninth goal of the season after Roberto stopped Jorge Molina's close-range shot, only for the rebound to fall to the well-placed Betis striker in the 68th.

Betis moved into mid-table while last-place Zaragoza is 11 points from safety after its fifth loss in seven games at Romareda stadium.

On Sunday, Lionel Messi scored four times in Barcelona's 5-1 win over Valencia to stay within 10 points of leader Real Madrid.