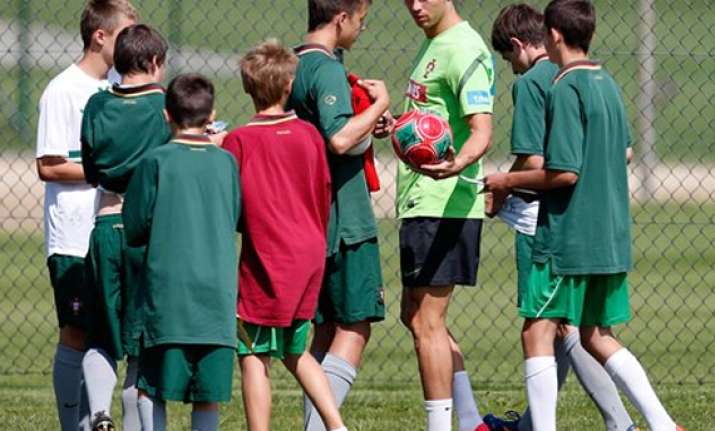 Poland, Jun24: Some teams quake before Spain. Not Portugal.
The defending champion Spaniards are unbeaten at the European Championship and have been fielding either a six-man midfield or a lone striker in its run to the semifinals.
Portugal defender Joao Pereira says the key for Portugal in Wednesday's game against Spain will be "to be ourselves and not change the way we play just because we're going to face the reigning world and European champions."
He says when Portugal has "to take control of the game, we will, and when we have to press we're going to press."
Portugal has an added incentive against Spain. The Spanish eliminated Portugal from the 2010 World Cup quarterfinals.