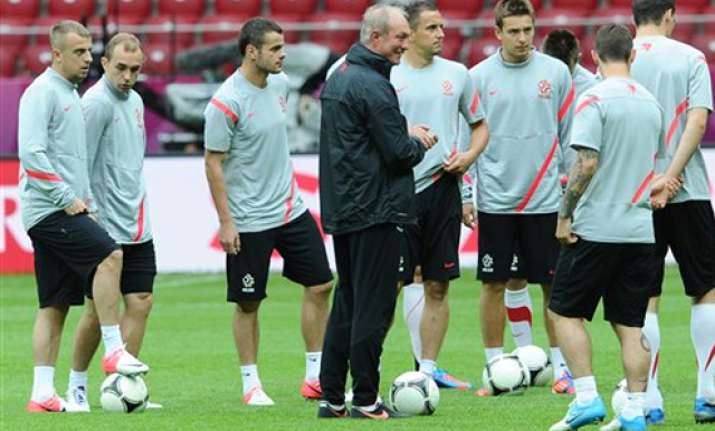 Poland, Jun14: Have no doubt, this is Franciszek Smuda's Poland team.
The coach took over the national side in late 2009 from Leo Beenhakker following a disastrous qualifying campaign for the 2010 World Cup that saw the Poles finish next to last in their group.
Smuda has overhauled the squad, dropping veteran players deemed problematic in the dressing room and bringing in a host of less experienced but developing youngsters as replacements.
So far at the European Championship, Smuda's players have performed well, earning draws against Greece and Russia in their first two Group A matches despite the pressure of being tournament co-hosts.
Poland will advance to the quarterfinals on Saturday by beating the Czech Republic in their final group match.