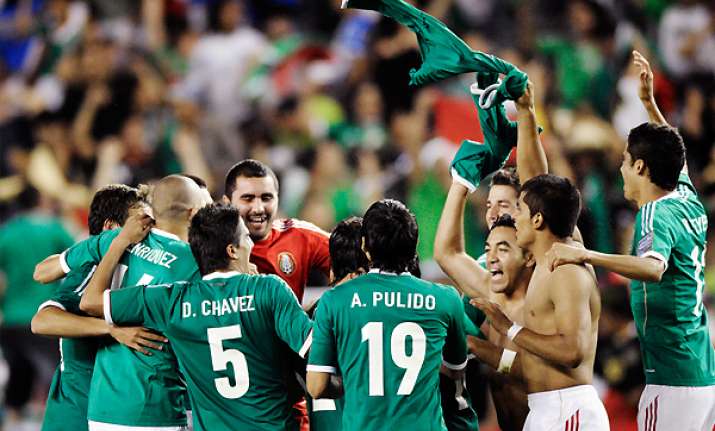 Kansas City (Kansas), Apr 3: Miguel Angel Ponce scored late in extra time to give Mexico a 2-1 victory over Honduras in Monday's final of the CONCACAF Olympic qualifying tournament.
Both teams had already qualified for the Summer Games in London by reaching the final.
Ponce slipped behind the Honduras back line in the 116th minute, controlled Javier Cortes' free kick, and buried it in the net for the game-winner.
Honduras had taken the lead early in the second half when Johnny Leveron headed in Alexander Lopez's corner, but Marco Fabian equalized for Mexico in the 75th.