Follow us on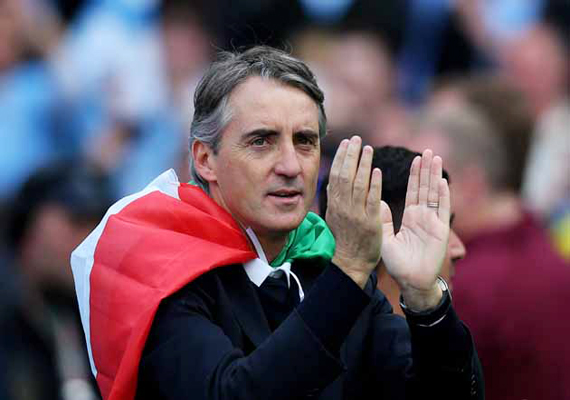 Manchester, England Jul 10: Roberto Mancini agreed a new five-year contract with Manchester City on Monday that ties him to the club until the summer of 2017.




Mancini, who led City to the Premier League title on the final day of last season with a dramatic 3-2 victory over Queens Park Rangers, spoke of his delight with the new deal.

"The opportunity which exists to build on our recent success is enormous. Manchester City is a fantastic football club, from the owner, chairman, board and the executive team, through to the players, staff and fans," Mancini said.

The Italian manager took over at City in 2009, replacing Mark Hughes. In 2011, the side won the FA Cup with a 1-0 victory over Stoke City.

In addition to winning the title, highlights of Manchester City's season included a 6-1 victory over local rivals Manchester United at Old Trafford.

They also competed in the Champions League, but like United, failed to make it out of their group.

"This new agreement allows Roberto to focus on the challenge of guiding a team which is capable not only of defending the Premier League title, but one which can compete for European honours," said interim chief executive John MacBeath.

Manchester City begins the defense of its Premier League title at home against newly promoted Southampton on Aug. 19.