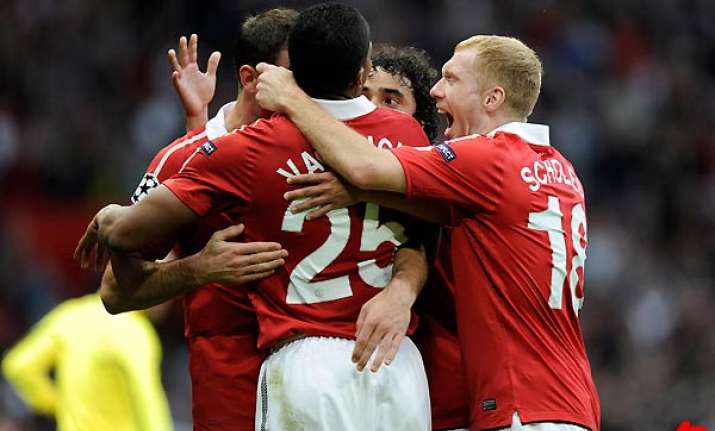 London, May 6 : Manchester United FC entered the final of UEFA Champions League final for a clash with Barcelona at Wembley on May 28.

On Thursday, Manchester United beat Schalke 4-1 to seal their entry into the final.

This will be Man Utd's fifth appearance in European football's showpiece game.

Antonio Valencia and Darron Gibson scored inside the opening third to turn Schalke's  task into a mission impossible.

Although José Manuel Jurado replied before the break, Anderson's second-half double sealed a 6-1 aggregate triumph.

Man United will be going back to the future in their quest for a fourth European crown.

It was at the old Wembley in 1968 that they first held aloft the European Champion Clubs' Cup.

The presence of Barcelona, meanwhile, provides a rematch of not just Rome 2009 but also the 1991 UEFA Cup Winners' Cup final in Rotterdam that brought Sir Alex his first European trophy as United manager.

Whatever Wembley brings, one certainty is the watching Josep Guardiola will face a very different United lineup.