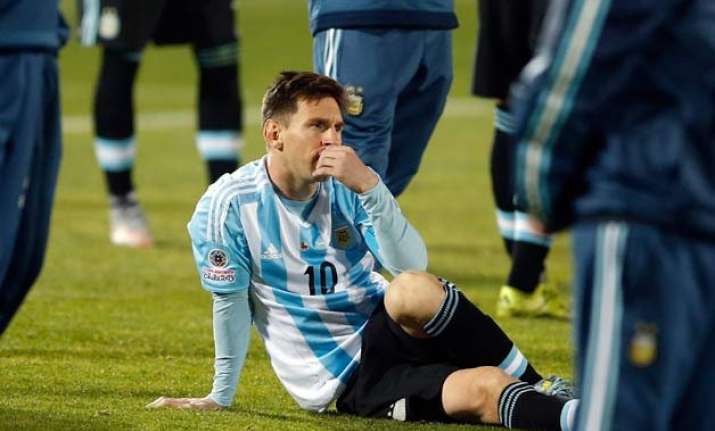 Family members of Argentina's star player Lionel Messi were reportedly attacked in stadium by Chilean fans during the Copa America final between his team and Chile on Saturday.
The incident reportedly took place during the first half when Messi's brother Rodrigo was hit by a fan after an unsavoury altercation.  Following the incident, the security moved the Messi family to a television cabin during the interval for their own safety.
Argentine forward Sergio Aguero's family too was reportedly targeted by a section of Chilean fans during the match that Chile won 4-1 on penalties.
It turned out to be a disappointing match all around for Argentina as the team tasted defeat on penalties in the tournament's showpiece. It was the second time in 12 months Messi had finished on the losing side in a major final following Argentina's extra-time loss to Germany at the World Cup last year. Messi left the tournament visibly sad after the defeat.
"This generation is desperate to win a title with the national team," Messi had said before this year's Copa America. "As a team, we deserve to win something and it would mean so much after the World Cup where we came so close."