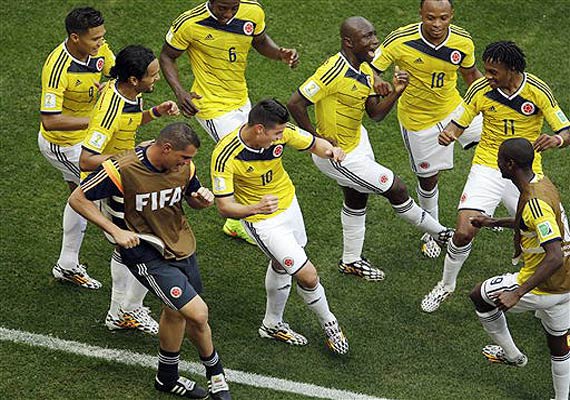 BOGOTA, Colombia :  The euphoria in soccer-mad Colombia is deafening, and wonderfully contagious, ahead of Friday's do-or-die World Cup match against host Brazil.Never before has the star-crossed nation made the quarterfinals. Some are even waxing poetic about World Cup unity accelerating the pace of 18-month-old peace talks to end a half-century of conflict that has claimed some 220,000 lives.
Half the population seems to be wearing the canary-yellow national jersey, even on days Colombia isn't playing. And the merrymaking, from singing in the streets to collective game-watching on huge screens in public parks, is often so unrestrained that many big-city mayors have imposed bans on alcohol sales on game days.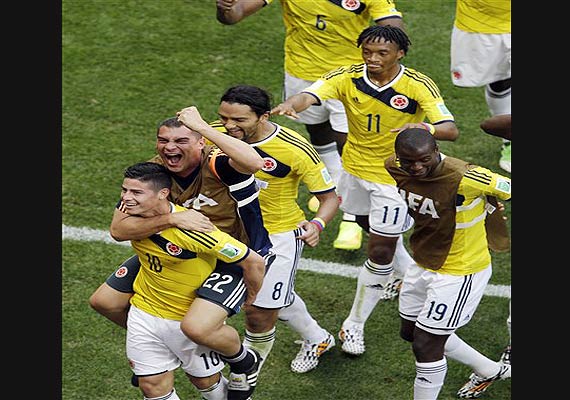 The fear, of course, is that it all will be fleeting and the violence and intolerance that have long plagued the Andean nation will re-emerge at tournament's end. 'Soccer has always worked as a tool of union and a tool for nation-building," said Alexander Castro, a National University sociologist. "But soccer is also as ephemeral as a particular game. And when this World Cup ends it will be like a passing fad, and we'll be back to our old habits."   
Not since Colombia drubbed Argentina 5-0 in a 1993 World Cup qualifier has the South American nation of 48 million been so enthralled by the beautiful game. "Colombia is going to make it to the final because it has the fundamentals and preparation, and (the players) have great courage and desire," said Leonardo Soto, a 23-year-old paralegal in Bogota.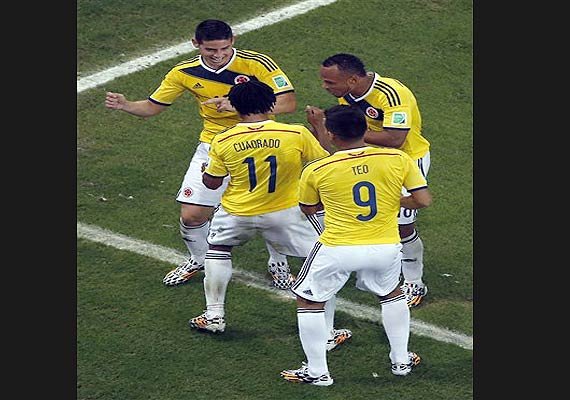 No country's fan base is apparently as dedicated as Colombia. Out of 19 surveyed in a pre-World Cup poll done by YouGov.com for The New York Times. Just 6 percent of Colombians weren't interested in the sport, followed by Mexico with 8 percent and Argentina with 10 percent. The United States, by contrast, had at 60-percent apathy rating.   
President Juan Manuel Santos is among the devoted, and planned to attend Friday's contest. The Colombian team's unselfish poise and grace are about the only thing Santos and his political nemesis, ex-President Alvaro Uribe, can agree on these days as they spar over the handling of peace talks with the Revolutionary Armed Forces of Colombia, or FARC. And even the leftist FARC has claimed a stake in the national cheering section. Before the tourney, rebel negotiators sent the team a letter that gushed `'with people like you, we're sure to go far."