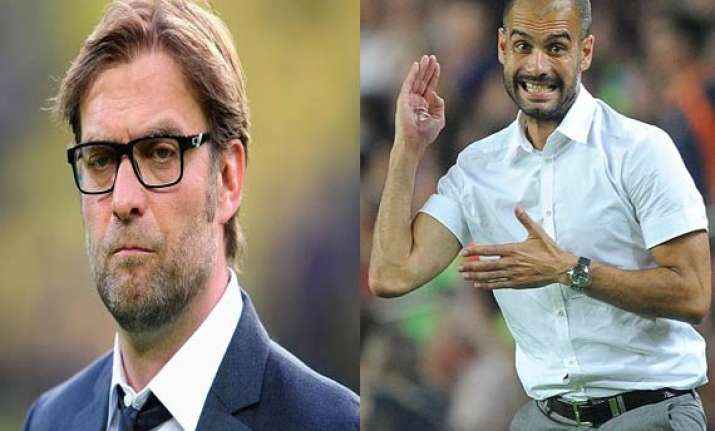 Munich: Jurgen Klopp said he is not interested in taking up the job of Manchester United manager since he is committed to Bundesliga side Borussia Dortmund.
"Man Utd is a great club and I feel very familiar with their wonderful fans. But my commitment to Borussia Dortmund and the people is not breakable," Klopp was quoted as saying in the Guardian.
Klopp's name was doing the rounds following David Moyes' sacking as manager of Manchester United, less than 12 months after he was appointed.
Bayern Munich manager Pep Guardiola also distanced himseelf from the Manchester United manager's job, saying he was happy with the Bavarians.
"I am here. I am Bayern and I want to stay two more years to finish my job. We won the Bundesliga but I feel the team can improve and make better. I know perfectly the style of the Spanish League and to change to Germany was not easy for me and I need more time to feel this is really my team."
"I feel absolutely Bayern is my team, but I feel we can play better and improve. In that sense I feel I have work to do and that's why I want to stay more here. I am comfortable here and the people are gentle in my work," he said.
Dutch manager Louis van Gaal, however, reportedly is very keen on taking up the job at Old Trafford but only after the World Cup.