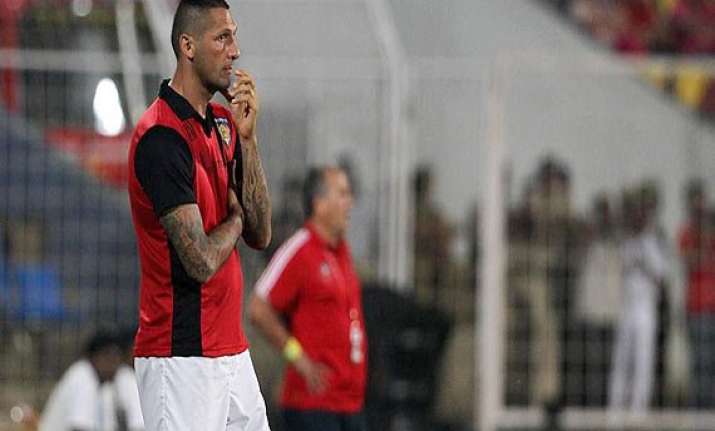 Chennai: Chennaiyin FC manager Marco Materazzi today said that his players were raring to go for their first home match against Kerala Blasters in the Indian Super League here tomorrow, even though weathermen predicted heavy rains to continue to lash the city.
"They (Kerala Blasters) are a good side but we always try to do our best. Hopefully the rain gods will be with us and we will have a good game tomorrow. We are all looking forward to the first home game. The players are very excited," Materazzi said ahead of tomorrow's match at Jawaharlal Nehru Stadium.
Talking about the balance of Indian and foreign players in the playing eleven, he said, "For me passport is not important. Only thing that counts is performance. We have a squad of professionals and I am very happy with their attitude. If needed we will play more than five Indians, if they perform well."
Asked if he will be in the playing eleven, he said, "If need be, yes, but I am not sure. But, we have a great squad here and I am not just saying that for the sake of it.
"You saw how we played as a team in the first game. Even during the presentation of two of our players we were all together enjoying the moment. We will lose some games on the way but mentally we will always remain strong and remain as a unit," said the 2006 World Cup winner.