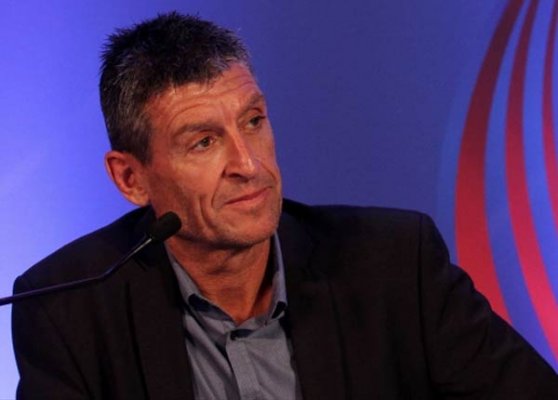 Kolkata: The new-found professionalism, thanks to the Indian Super League (ISL) can really take the Indian football forward, Kerala Blasters FC assistant coach Trevor Morgan said.
"There has been good playing surfaces. Organisation has been fantastic, the whole thing has just become more professional. It needs that injection as well. It can lead to really good things for Indian football," the former East Bengal coach told reporters.
Asked whether ISL revolution would rub the premier Indian I-League clubs the wrong way, the Englishman said, "We can't really say that at the moment. Certainly the players would come back to their respective clubs. But you would have players with better experience."
Morgan is yet to taste a win at the Sachin Tendulkar co-owned side as they're on a two-match losing run having played both their matches away to be on the bottom of the table as they lock horns against league leaders Atletico de Kolkata here tomorrow.
Urging the team to step up, Morgan on a pragmatic note said the only way to look up is by scoring goals and start winning.
"We need to get up and running, get our season started. It does not matter where we deserved to be because we are at the bottom. For how much possession we have had or how much chances we created, we only have scored one goal. That needs to be rectified. We are creating opportunities, it's now a question of converting them into goals."
In an analytic perspective he added, "We have conceded three goals so far. One from the throw in, one from the penalty and one from the freekick. In certain situations of the game we need to stay alive and be in the game."
They have been on the road playing both their matches away but Morgan said it's not an excuse.