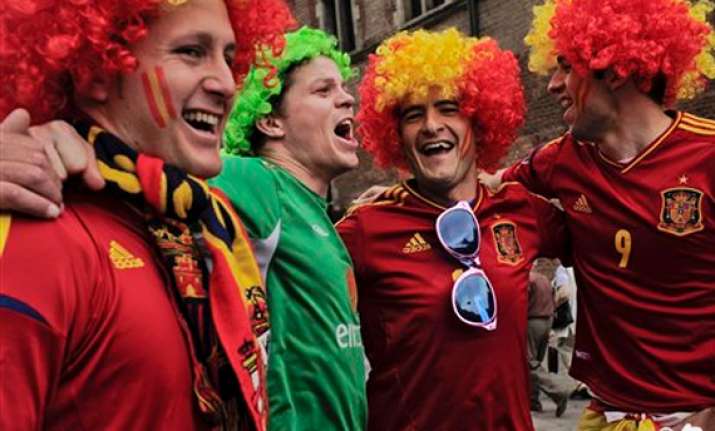 Poland, Jun14:  Hordes of green-clad Ireland fans are refusing to let their team's perilous position at the European Championship dampen the festive atmosphere ahead of its clash with Spain.
Ireland needs at least a point from Thursday's Group C match against the defending champion to avoid an early elimination. But the team won't be short of support, with several thousand fans ready to deck Gdansk's PGE Arena in green, white and orange.
Irish supporter Joanna Faughnan bought tickets for all three group matches and says the trip is "definitely worth it" despite the disappointment of the opening 3-1 defeat against Croatia.
Most observers expect Spain to steamroller Ireland, but fan Fionn Mac Aodhagain says "we have to believe."