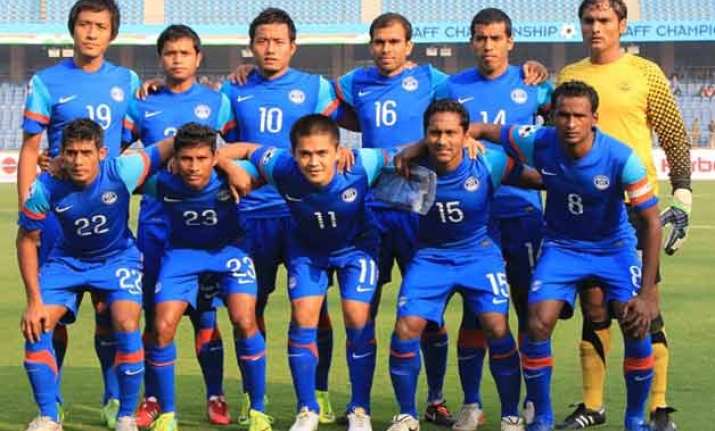 New Delhi: The Indian football team's slide to historical low positions in the FIFA rankings continued as it slipped two places to be at 173rd, the worst ever, in the latest chart released Thursday.
The Indian team, which played just two international matches (one loss and one draw) last year, has been slipping in FIFA rankings for some time, having achieved historical worst in the last few monthly charts.
However in the first leg of their 2018 FIFA World Cup football qualifying round one, India defeated Nepal 2-0.
The national team is now three spots below neighbours Pakistan (170th) and 36th in the continent.
Iran continues to be the highest ranked Asian nation at 42nd with Japan coming in second at 53rd position.
World champion Germany remained at the top spot in overall rankings of 209 countries.