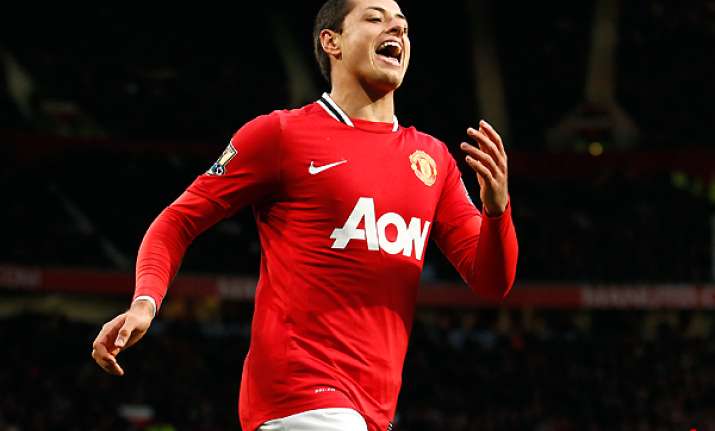 Birmingham, Dec 4: Manchester United manager Alex Ferguson says Javier Hernandez could be out for four weeks after the Mexico striker injured his ankle in the first half of the 1-0 win over Aston Villa in the Premier League.

Hernandez fell awkwardly on his left ankle as he made his way into the penalty box. After a lengthy spell of treatment, he was carried off on a stretcher in the 12th minute of Saturday's match at Villa Park.

Ferguson says "he's torn ligaments in the ankle. He's maybe out for four weeks."

The 23-year-old Hernandez has scored six goals in the Premier League this season and was just coming into some good form, having netted against Newcastle, Swansea and Everton in three of his previous four games.