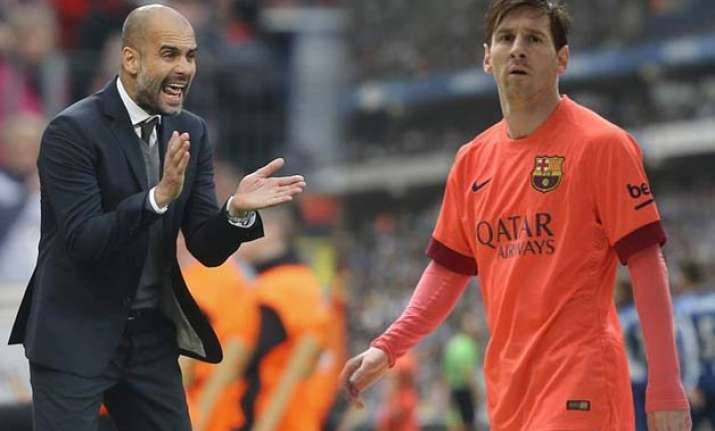 Barcelona, Spain: Pep Guardiola is headed home to visit Lionel Messi and his Barcelona teammates in the Champions League semifinals.
The current Bayern Munich coach, who led Barcelona to 14 titles before heading to Germany and helped win more as a player, will face his old team in the first leg on Wednesday at Camp Nou.
"Barca is a very important part of my life. Until now it was everything, but I am here to win," Guardiola said at the Camp Nou dressed in a bright red Bayern shirt. "It's inevitable not to remember things now. When I joined Bayern, sooner or later this could happen, but the first time is the first time. I am not here for an homage but to see Bayern through to the final."
Guardiola has already won the Bundesliga title this season and will next meet his childhood club and former teammate Luis Enrique.
Messi and Luis Enrique, who calls Guardiola his "friend," both said Tuesday that the chance of reaching a European final was a greater motivation that facing the man already considered a club great.
"With Guardiola, besides the titles, which are the most important thing, I grew and learned a lot as a player," Messi said. "He knows us, and we know what he wants and asks of his team. It's 50-50, we all know each other very well."
Here are some things to know about Wednesday's match:
__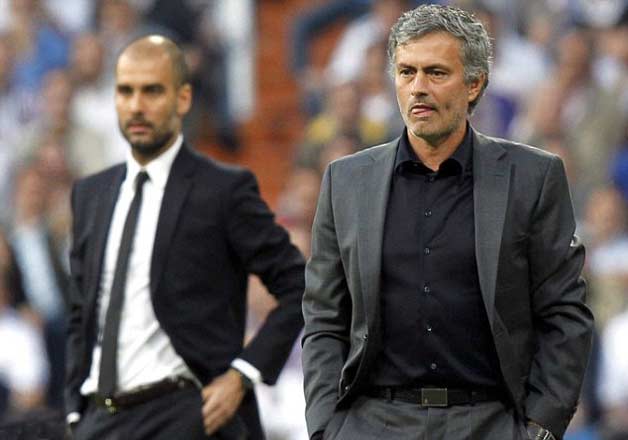 OBSESSION WITH POSSESSION
No other coach besides former Real Madrid nemesis Jose Mourinho has left his mark on European soccer like Guardiola, who perfected Barcelona's passing style and implanted it at Bayern.
The possession-based approach has often worked, but when it hasn't led to titles it has earned Guardiola the criticism of being more interested with having the ball than putting it in the net.
The arrival of Luis Enrique to coach Barcelona, and, equally important, that of Luis Suarez to provide a traditional striker up front, has let Barcelona finally vary its tactics, which had atrophied since Guardiola left. Barcelona can now win through set pieces and long balls for Suarez, something rarely seen over the past decade at Camp Nou.
Barcelona and Bayern lead the four teams left in the competition in passing, with an eerily equal completion rate of 91 percent. Barcelona has made 6,308 total passes compared to 6,230 for Bayern. Real Madrid is a distant third with 5,183.
"I don't think Pep has any doubts about what we will do," Luis Enrique said. "He knows the players, and he knows me as a coach because I was with the "B'' team when he was here.
"It will depend on who is more precise and responds better to given situations. We are both teams that need the ball to attack and defend. I think this will be one of the most attractive matches to see in Europe."
___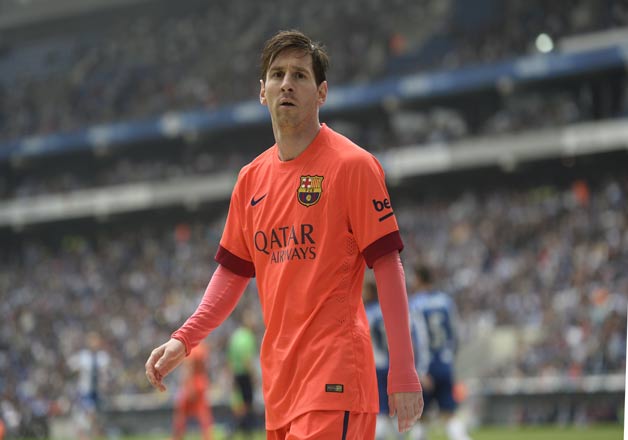 100 PERCENT MESSI
Barcelona's only loss in its last 32 Champions League matches at home came against Bayern in 2013, when the German side beat the hosts 3-0 to win 7-0 on aggregate in the semifinals before winning its fifth European Cup.
A right-hamstring injury had sidelined Messi for that second leg, and few expect a repeat of Bayern's demolition with Messi back to his best.
Messi, who broke both the Champions League and Spanish league scoring records this season, has scored 51 goals in all competitions, with eight coming in the Champions League.
"The way he is playing now, no defense can stop him," Guardiola said. "His team is used to (opponents) putting nine players in the area, to sending everyone at him to press him ... the way he is playing over the last 3-4 months he is unstoppable. There is no defensive system, there isn't a coach. Talent of that magnitude can't be defended."
___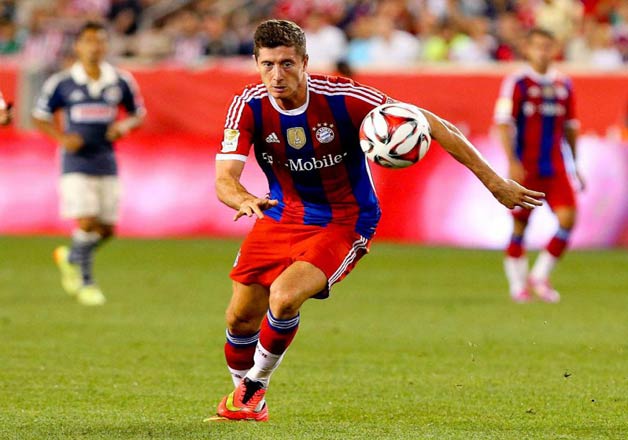 MASKED LEWANDOWSKI
The injury-hit Bayern is hoping striker Robert Lewandowski will be able to play with a special mask.
Lewandowski, who suffered a concussion and fractures in his upper jaw and nasal bone in the German Cup semifinal loss to Borussia Dortmund a week ago, traveled with the team on Tuesday morning.
A bigger problem may be his shoulder and a bruised rib that are leaving the striker in pain.
Whether Lewandowski can play will be a late decision by the doctors.
"I am not afraid but I have to see if it will be possible," Lewandowski said.
In addition to long-term injures to Arjen Robben and Franck Ribery, Bayern also will be missing useful midfielder Sebastian Rode, who has unspecified muscular problems.
"The injuries are not an excuse," Bayern midfielder Xabi Alonso said. "We would have liked to be able to count on all our players, but we will still face the game with the same intensity."
___

LIMIT THE DAMAGE
Bayern's plan for the first leg will be to try to limit the damage.
The injury-depleted Bayern team is clearly placing its bets on the return leg in Munich next week.
"The semifinal must not be decided already in Barcelona," Bayern chairman Karl-Heinz Rummenigge said. "Ideally, we should score a goal and try not to lose, or at least lose by a close score. I would sign immediately under a 2-1 defeat.