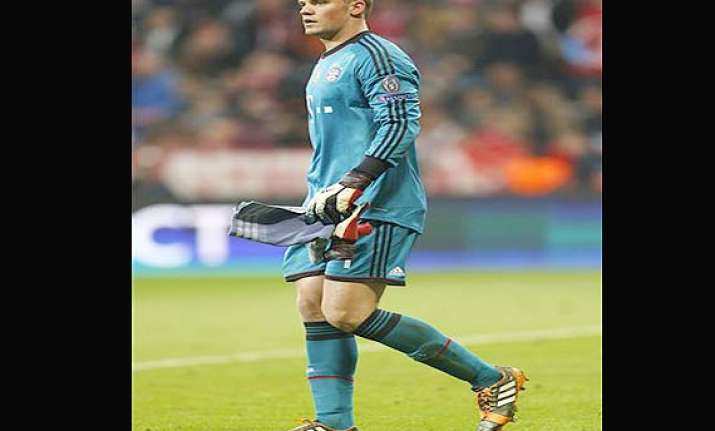 MUNICH :  Bayern chairman Karl-Heinz Rummenigge says Germany goalkeeper Manuel Neuer has extended his contract with the club through June, 2019.
Rummenigge told the club's extraordinary general meeting on Friday that the 28-year-old Neuer agreed to stay another three years at Bayern. Neuer's previous deal ran to 2016.   
Rummenigge says he was impressed that Neuer approached the club two days after its Champions League exit to Real Madrid and that "it's also a sign of his wonderful character that he said, `I want Bayern Munich forever."'   
Neuer has played 93 league games for Bayern since 2011, when he switched in a fraught move from Bundesliga rival and childhood club Schalke.   
He has made 45 appearances for Germany.