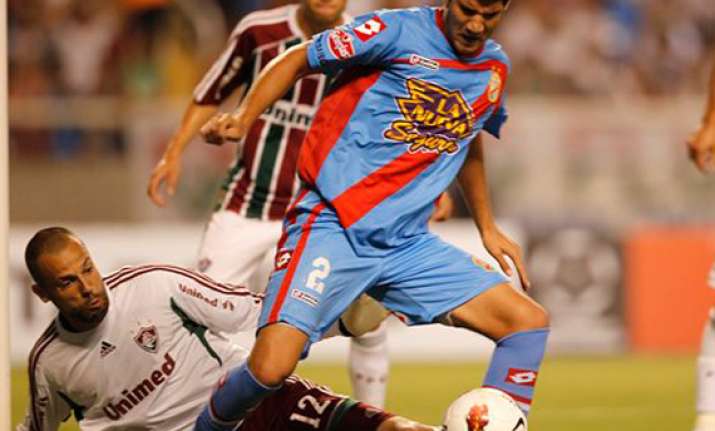 Rio De Janeiro, Feb 8: Striker Fred scored just three minutes into the match and Fluminense held on to a 1-0 win over Arsenal of Argentina in both teams' opening game in Group 4 of the Copa Libertadores on Tuesday.

Fred got the early winner at the Engenhao stadium with a shot from inside the area after defender Lisandro Lopez failed to clear a cross from the left.

Arsenal pressured at the end but was not able to capitalize on its scoring chances.

Players got into an altercation in the 75th and a few players shoved each other, prompting the match to be stopped for a few moments. Fluminense midfielder Wagner and Arsenal forward Nicolas Aguirre were sent off.

Fluminense also had defender Leandro Euzebio red carded in the 90th following a hard foul.

The other two teams in Group 4 are Argentina's Boca Juniors and Venezuela's Zamora.

Fluminense, which also has Thiago Neves and former Chelsea and Portugal midfielder Deco in its squad, was runner-up in the 2008 Copa Libertadores, losing the final at home in a penalty shootout against Ecuador's Liga de Quito.