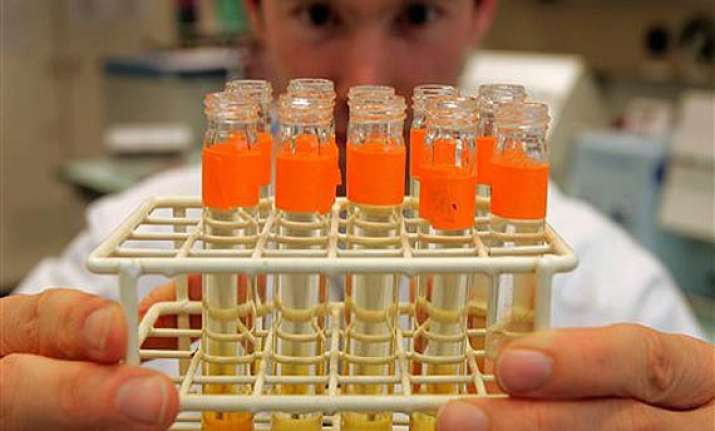 MONACO : FIFA's medical chief is "really not happy" with drug-testing plans for the World Cup in Brazil because samples taken from players must be flown across the Atlantic for analysis at a laboratory in Switzerland, which could slow results.
FIFA had to turn to the Swiss lab because the Brazilian laboratory that was expected to analyze World Cup samples repeatedly failed to comply with World Anti-Doping Agency standards.   
FIFA expects to send about 1,000 blood and urine samples to the WADA-accredited facility in Lausanne, at an extra cost of $250,000 for the governing body, said Michel D'Hooghe, who chairs FIFA's medical commission and sits on its executive committee.   
Speaking in an interview with The Associated Press, D'Hooghe said that at previous World Cups "we always managed to have the (anti-doping test) results before the next game of the team. So if you were positive or if I was positive we knew it before you or me played a second game."   
But "I am not quite sure" results will come back quickly enough for that to happen in Brazil, he said. That means, at worse, that a player who has failed a doping test could still get to play in another match.   
"I hate this. I'm really not happy with that," D'Hooghe said on the sidelines of a sports medicine conference. "We have to live with it. We will do our best. But this is a weak point. And I attacked this point in the last meeting of the (Brazil) organizing committee where I was, yes, rather, how I say? Disappointed."   
Brazil is hosting the World Cup in 12 cities across the world's fifth-largest country, making transportation for fans, teams and organizers a major issue. Samples collected outside of Rio de Janeiro or Sao Paulo, which together will host 13 of the 64 matches, must first travel to either of those cities before being flown across the Atlantic to Zurich or Geneva and then going on to Lausanne, D'Hooghe said. FIFA has contracted DHL for the transportation, he said.   
D'Hooghe appeared most concerned about getting samples in a timely fashion from Manaus in the Amazon basin, calling it the "worst-case scenario." Manaus is roughly 4 hours flying time from Rio and Sao Paulo. England, Italy, the United States, Portugal, Cameroon, Croatia, Honduras and Switzerland play a total of four group matches there.   
Samples from Manaus could take "maybe 36 hours" to get to Lausanne, said Jiri Dvorak, FIFA's chief medical officer. From other venues, the travel time should be 24 hours, he said.   
But D'Hooghe expressed concerns about possible flight delays. Promised improvements are ready at only two of 13 major airports being used in the June-July tournament. Analysts are warning fans to brace for unfinished construction work, long check-in lines, and last-minute gate changes and flight delays.   
"The problem is not so much the laboratory, they can easily be ready (with results on a sample) mostly in 24 hours. The problem is to get it there," D'Hooghe said.   
Complex transport logistics might make it easier for a lawyer defending any player who failed a test to argue that FIFA's drug-testing process in Brazil was unsound. Should a player test positive, FIFA may have to show to a hearing or court that the sample wasn't tampered with on its long journey or poorly handled in a way that skewed lab analysis.   
"The longer the journey that the sample has to take and the greater the number of steps before it gets to a laboratory, the greater the risk that some form of mishandling might occur," London-based sports lawyer Mike Morgan said by email, in response to questions from the AP.   
"Needless to say, FIFA will have a task to ensure (1) that the chain of custody is maintained at all times to protect the integrity of the samples; and (2) that storage conditions are optimal throughout the transfer of the samples so to avoid any risk of sample degradation. Failure to ensure either one of these conditions could render the analysis of any given sample unreliable."   
Samples will be transported in temperature-controlled and monitored boxes, Dvorak said.   
"The samples will be in perfect condition, but it is also something that costs money. It is not so easy," D'Hooghe said. "But I have the guarantees that it will be done OK, because I have put forward the same question."