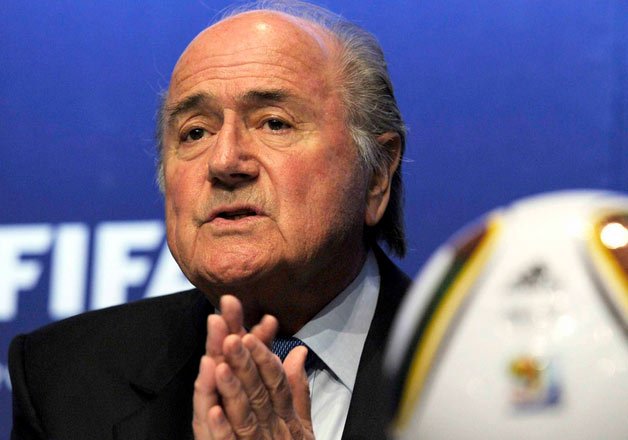 Vancouver : FIFA and the Canadian Soccer Association deflected criticism about FIFA President Sepp Blatter and secretary general Jerome Valcke not attending the Women's World Cup final, saying the winning captain won't care who hands over the championship trophy.
"That Mr. Blatter and Mr. Valcke are not here, I think that's another topic, but for women's football and the tournament itself I think they deserve the best ever ending of the tournament. ... Who hands the trophy over and who is in presence and what kind of dignitaries we have and what kind of politicians are in the stands, is maybe for the teams playing at that time and the spectators not so important," said Tatjana Haenni, FIFA's head of women's football.
"I think it's a good sign for women's football there are so many people interested in the game."
Leaders of both organizations reviewed the tournament two days before the United States faces Japan in the championship match. While both organizations raved about the successes of the event, the absence of Blatter and Valcke because of the FIFA corruption investigation lingered.
It provided a bookend to the tournament that opened in the wake of the initial wave from the FIFA corruption investigation, but has mostly become a secondary story during the tournament, just as organizers had hoped when the event opened a month ago.
"It's the prerogative of the president or anybody in FIFA to go to any competition they want," said Victor Montagliani, president of the CSA.
"The choice was made, but I actually think in light of the circumstances the focus needs to be on the two games and the players that are on it, not the suits that run football, like myself or anybody else. I'm happy from that perspective that the focus is on the two teams that are playing in the final and the two teams in the third-place (match).