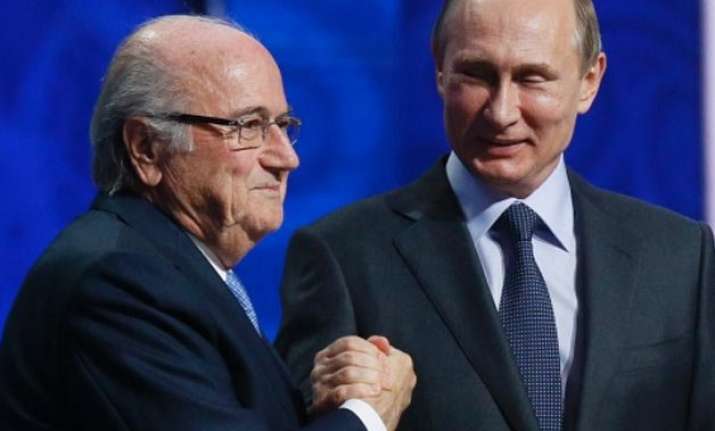 Moscow: Russian President Vladimir Putin has said embattled FIFA president Sepp Blatter deserves a Nobel prize for his work in world sport.
In an interview with Swiss TV broadcast on Monday, two days after Putin and Blatter hosted the preliminary draw for Russia's 2018 World Cup, Putin said "people like Blatter ... deserve special recognition."
Besides Blatter, Putin suggested heads of international sports federations and Olympic committees would also be worthy recipients, adding: "Let's have Nobel prizes for people like that."
On Saturday, Blatter told Putin that the Russian people "can be proud" of him and that FIFA says "yes to Russia, we are providing our support."
Swiss and US authorities are investigating possible corruption in the bidding process for the 2018 World Cup and the 2022 tournament, won by Qatar.