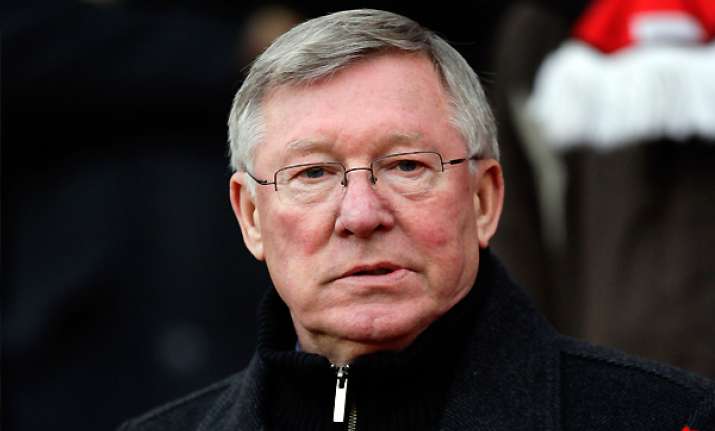 Manchester, Dec 25: Despite the threat posed by Manchester City, Alex Ferguson is insisting he will resist calls for Manchester United to go on a spending spree in the January transfer window.

Going into Monday's Boxing Day matches, the defending champions are two points behind City, which has considerably outspent its neighbor in recent years and is now reaping the rewards.

Even though United has debts of around 460 million pounds ($718 million), Ferguson says money will be made available by the owning Glazer family—if he deems it necessary.

"I am perfectly happy with the strength of our squad in terms of depth, quality and age range," Ferguson wrote in the matchday magazine for Monday's match against Wigan. "I will not be swayed by the endless tweets and blogs urging the club to get busy in the transfer market next month. As far as I am concerned I am marching perfectly in step, true to my beliefs and principles.

"While recruiting some of the world's leading players can lift you into contention for honors, it doesn't necessarily take you all the way."

Winger Ashley Young this week joined an extensive injury list that includes center back Nemanja Vidic, midfielders Anderson and Tom Cleverley, and striker Michael Owen. Midfielder Darren Fletcher is also sidelined with a serious bowel disease with no date set for his return.

Any further injuries could yet persuade Ferguson to search for additions next month.

"You can never say never in football, of course, because fortunes can fluctuate wildly—that's the football world," Ferguson said. "If a really top-class player became available, then we would go for him, or if we picked up any further serious injuries, it might be important to add to our squad."

City needs to shed players from its bloated squad—and payroll—in January to help the club comply with UEFA's new financial restrictions, so a repeat of the summer spending that included the 38 million pound (then $62 million) signing of Sergio Aguero is unlikely.

With 15 goals already this season, the Argentina striker has quickly established himself as City's most potent force.

"He is not tall but his strength is amazing," City manager Roberto Mancini said ahead of Monday's trip to West Bromwich Albion. "He has the confidence to score even more but what is important at the moment is that he has improved our team."

Only Robin van Persie is ahead of Aguero in the Premier League scoring charts this season, with 13 goals compared with the Arsenal striker's 16.

The Dutchman's goals have helped to haul Arsenal away from the relegation zone and back to within a point of the Champions League places.

Van Persie's goal in Wednesday's 2-1 win over Aston Villa saw him equal Thierry Henry's Arsenal record of 34 goals in a calendar year. The striker needs three goals in the remaining two games of 2011 to beat Alan Shearer's Premier League record of 36.

"He's an exceptional player, but what is very important for us is that over Christmas we win our games," manager Arsene Wenger said.

Arsenal hosts Wolverhampton Wanderers on Tuesday and Queens Park Rangers on Saturday.

"We know we have an opportunity to gain a better position on the table," Wenger said. "It's down to us to do our job."

With Arsenal just a point behind and Tottenham two points ahead, Chelsea will be looking to avoid a third consecutive draw on Monday when it hosts London neighbor Fulham, which was routed 5-0 by Manchester United on Wednesday.

"I'm not going to be thinking that because they lost to Man United it will be easy for us," Chelsea striker Daniel Sturridge said. "Derbies are always difficult and they will want to bounce back against us and show what they're about."

While Fulham is Chelsea's closest rival geographically, north London's Tottenham is its biggest threat in the capital—and the league.

The sides drew 1-1 on Thursday to leave Tottenham still above Chelsea in third but Harry Redknapp's side could be overtaken by the time it faces Norwich on Tuesday.

Norwich is well clear of the relegation zone unlike the two other promoted sides—Swansea and QPR, who meet on Monday just four and two points clear from danger respectively.

The bottom three is made up of teams from Lancashire. On Monday, bottom-place Blackburn is at Liverpool, 19th-place Bolton hosts Newcastle and Wigan is at Manchester United.

Also Monday, Everton goes to Sunderland and Stoke takes on Aston Villa.