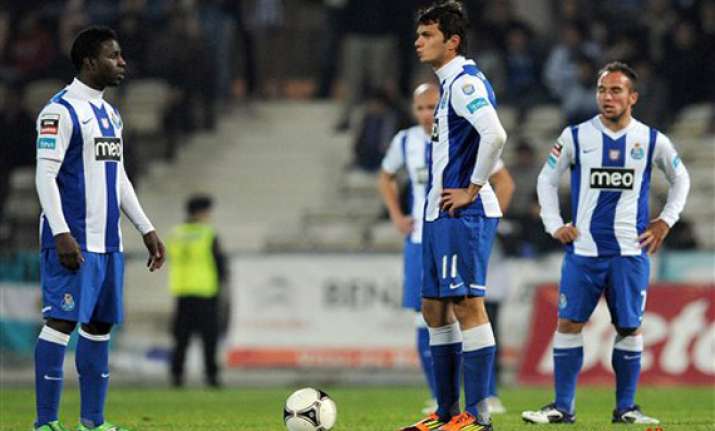 Lisbon, Portugal , Jan 30 : Defending Portuguese champion FC Porto's marathon unbeaten streak ended with a 3-1 loss to Gil Vicente on Sunday as the club fell one match shy of matching Benfica's 34-year-old record of 56 consecutive league games without a defeat.

Porto's loss left Benfica five points clear at the top of the league standings.

Claudio headed in Richard's free kick in front of the passive Porto defense to put the hosts ahead in the 15th.

The center back then made it 2-0 from the penalty spot in the 45th after Porto's Nicolas Otamendi handled the ball in the area.

Forward Andre Cunha capped Gil Vicente's surprise victory from a counterattack in the 52nd before Silvestre Varela scored Porto's consolation goal in the 77th.