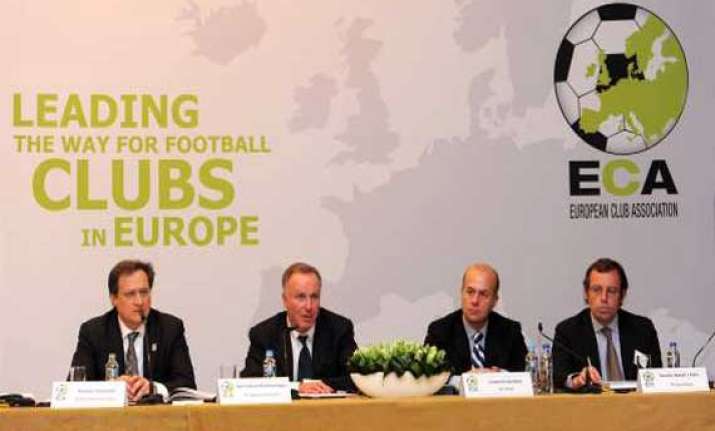 BARCELONA, Spain: A group representing Europe's football clubs presented a study Tuesday that defends football's current transfer system, which the international footballers' union wants to overhaul.
"We wanted to have a picture of the situation to explain it from inside the industry. We found out the actual transfer system is working," AC Milan director Umberto Gandini said.   
FIFPro said in December it would go to the European Commission to argue for a reform to the current transfer system it said "shackles" players to clubs. But the European Club Association said its study of all international transfers involving European clubs from 2011-13 indicated that the current system "guarantees" player mobility.   
The ECA's study said that the current transfer system, in place since 2001 following the Bosman ruling, has still allowed 73 percent of international signings by European clubs to be for players not currently bound by a contract.   
"The fact that the majority of the transfers are out-of-contract means the Bosman rule is being applied and that there are no restrictions," said Gandini, an ECA vice chairman. "It is difficult when there are clubs not respecting contracts and paying players, but, on the other hand, the system is working."   
The ECA presented its study, carried out by PricewaterhouseCoopers and Italy's Cattaneo University, after it concluded its two-day general assembly in Barcelona.   
The group representing more than 200 clubs in Europe also announced that Celtic CEO Peter Lawwell was chosen to replace Zoran Mamic of Dinamo Zagreb on its executive board.