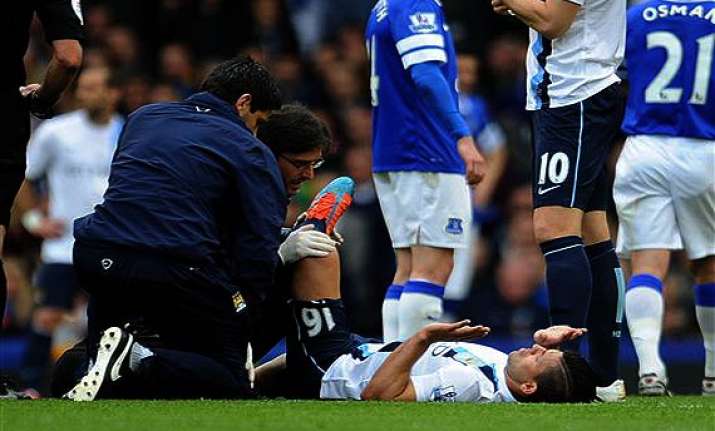 MANCHESTER, England :  Argentina striker Sergio Aguero is available for Manchester City's title-deciding match against West Ham in the Premier League on Sunday after recovering from a groin injury.
City manager Manuel Pellegrini says his "whole squad is fit" for the game, which the team needs to win or draw to guarantee capturing a second championship in three years.   
Aguero, City's top scorer this season with 28 goals, hurt his groin during the 3-2 win over Everton on Saturday. He missed the 4-0 victory over Aston Villa on Wednesday.