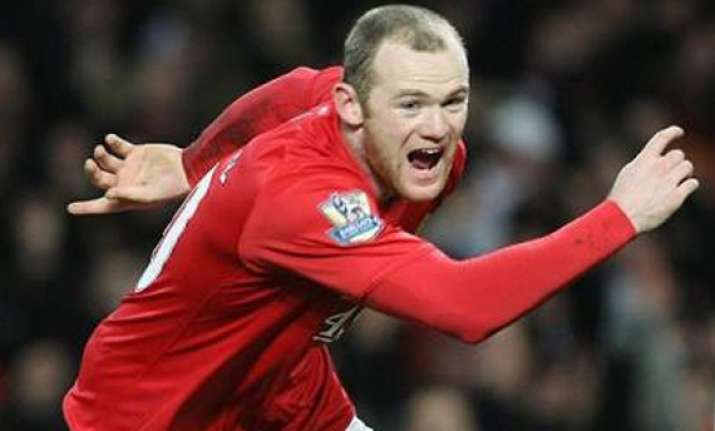 Poland, Jun 18: England hope the entrance of Wayne Rooney will seal the exit of Ukraine as Roy Hodgson's side aim to wrap up qualification for the Euro 2012 quarter-finals tomorrow.
A 3-2 victory over Sweden on Friday has sent confidence coursing through English ranks, with goals scored by Andy Carroll, Theo Walcott and Danny Welbeck suddenly giving Hodgson a range of options in attack.
But it is the return of Rooney from suspension that will give England an extra jolt of optimism as they seek the point they need to clinch a place in the last eight at Donetsk's Donbass Arena.
A fully-fit Rooney is champing at the bit to enter the fray after serving his two-match ban for being sent off in England's final qualifier last year.
"I'm delighted to be back part of the team and the squad and to be involved again," the Manchester United star said.
"The lads have done great to put us in the position we are in now and hopefully I'll get a chance to play and try and shine and help us get through the group."
Rooney has ruled out England playing for a draw despite the fact that a point would be enough to secure their passage to the last eight.
"The same as the first two games, we'll go into the game wanting to win and wanting the three points," he said.
"If we have to take a point then we'll happily do that, but we're going into the game trying to get the three points."
Rooney is also convinced England have the ability to mount a successful challenge at the Euros.
"I think we're good enough (to win it)," Rooney said.
"We've got the players to. I know, obviously, everyone doesn't want us to build up expectations but I firmly believe that we've got the players.
England's preparations suffered a setback late Sunday after it emerged that Walcott, who had been strongly tipped to replace James Milner in the starting line-up, had pulled up in training with a hamstring problem.