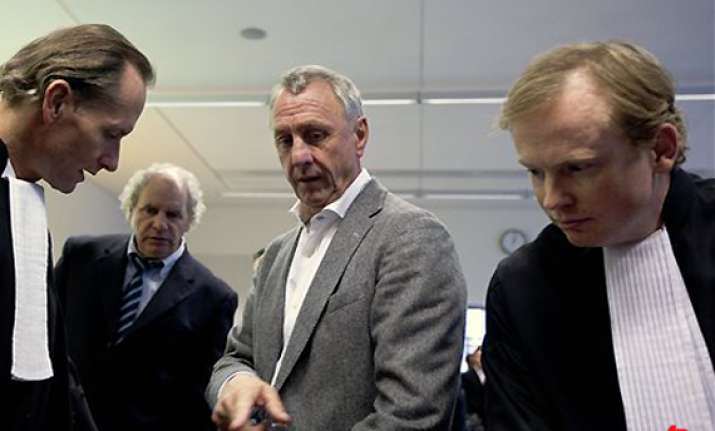 Amsterdam, Dec 7: Johan Cruyff and his allies at Ajax went to court on Wednesday in a bid to block the appointment of Louis van Gaal as the club's new director and two other directors, the latest step in a bitter boardroom battle.

Cruyff is one of five members on Ajax's supervisory board that controls the day-to-day running of the club. He drew up a plan this year to revitalize the famous Ajax youth training program by staffing it with respected former players.

He says Van Gaal's appointment—which was made by the four other board members without consulting Cruyff—doesn't fit into his reform agenda.

"There was a plan presented to the club in March and we got the go-ahead to implement it and that is now being blocked. It's unacceptable," Cruyff said outside the court.

The injunction hearing at a court in the city of Haarlem was also attended by former players including Wim Jonk, Marc Overmars and Jaap Stam, who support Cruyff and work as youth trainers at Ajax.

"This should be the beginning of a new era when former players who are now trainers take the lead at a club like Ajax," Cruyff said.

A judge is expected to issue a ruling in the dispute next Monday.

Later Wednesday, four-time European champion Ajax was playing Real Madrid, needing a draw to be sure of qualification for the Champions League knockout stages.