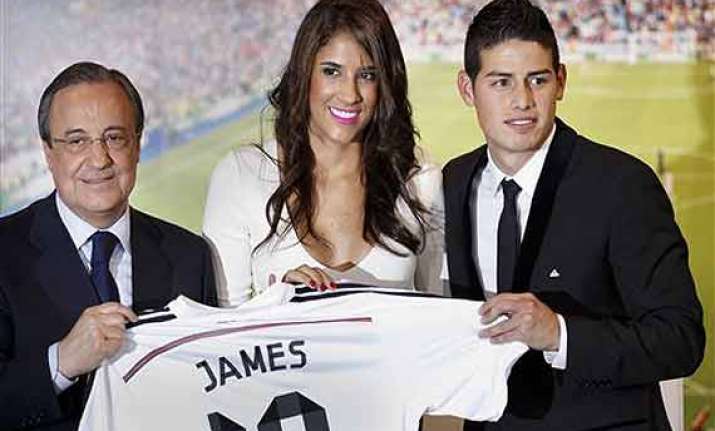 Bogota (Colombia):  Colombia's President Juan Manuel Santos has congratulated national football star James Rodriguez on moving to Spanish club Real Madrid.
"What pride James Rodriguez!" the president posted on his Twitter account. "Thanks for being an example that with effort and dedication youth in Colombia can get very far", reports Xinhua.
Colombian Foreign Minister Maria Angela Holguin said the footballer, whose performance at the 2014 Brazil World Cup won him the FIFA Golden Boot for most goals scored, helped improve the country's image abroad.
"Thanks jamesdrodriguez for continuing to show the good side of Colombia to the world. (You are the) Great pride of our country," Holguin said via Twitter.
As Real Madrid officially unveiled Rodriguez at Madrid's Bernabeu Stadium Tuesday, social networks in Colombia and around the world lit up with messages from well-wishers for the 23-year-old Colombian footballer, who had often spoken of his dream to play for the Spanish club.
"The dream is now REAL. Happy to be part of the best club in the world," Rodriguez wrote on Twitter.
FIFA Monday announced Rodriguez's goal against Uruguay in the World Cup round of 16 was voted the best goal of the tournament by more than four million people.