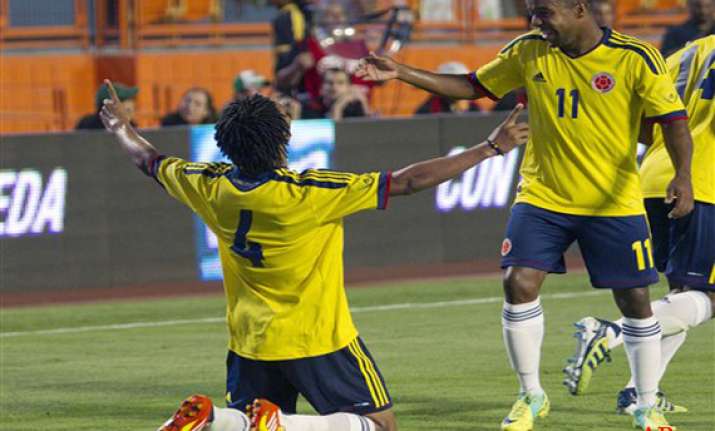 Miami , Mar 1 : Radamel Falcao and Juan Cuadrado scored as Colombia defeated Mexico 2-0 in a friendly on Wednesday, giving new coach Jose Pekerman a win on debut.

Falcao gave Colombia a 1-0 lead in the 37th minute. Mexico goalkeeper Guillermo Ochoa deflected but failed to clear Dorlan Pabon's shot from the right wing. Falcao retrieved the loose ball and tapped in a shot from inside the 6-yard box.

Cuadrado's goal in the 59th minute put Mexico in a deeper hole. James Rodriguez passed to Pablo Armero on the left wing.
Armero dribbled toward the penalty area and picked out Cuadrado near the far post, where he converted on from 10 yards.

Pekerman, a former Argentina national team coach, took over Colombia in January, replacing Leonel Alvarez.