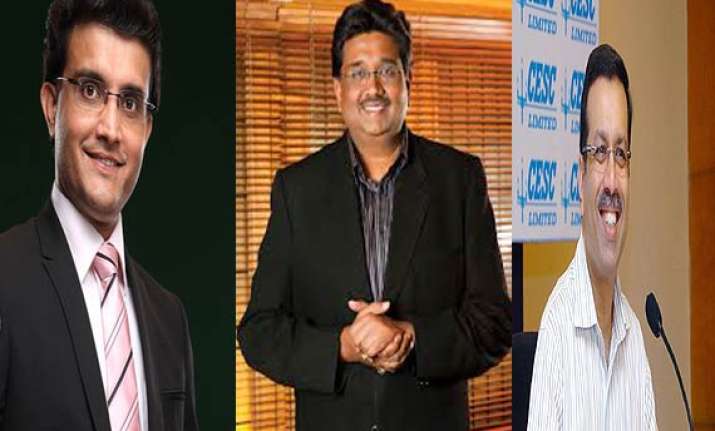 Kolkata:  Three city-based businessmen, who jointly won the Kolkata franchise in the Indian Super League football tournament, today said their venture was not for making profits, but for 'emotional attachment with the city'.
"When I told Sanjiv (industrialist Sanjiv Goenka) that we will have to suffer losses at least for the initial years, he said 'Forget that. Let's do it for the city', Harsh Neotia, one of the prime movers behind the franchisee and chairman of Ambuja Neotia group, said.
Neotia said he became interested with the ISL concept when it first appeared in the public domain.
"But after seeing the numbers, I found it requires deep financial pockets and it will be difficult for me alone to go ahead with it.
"Then I approached Sanjiv and Utsavbhai (investment banker Utsav Parekh) with the idea. Both of them readily agreed and said we will do this not for making profits. They wanted to pay back to the city where they lived for long," Neotia told reporters at a joint press conference along with other co-owners—former Indian skipper Sourav Ganguly, Goenka and Parekh.
Goenka and Parekh echoed the same sentiment and said that their entry into the world of football was not for making money but for their association with a sport which the city was crazy about.
Neotia said that he was also aware that Ganguly was interested in the Kolkata franchisee.
"I called him up when he was in Bangladesh and then quickly knitted a consortium along with leading Spanish club Atletico de Madrid," he said.
Goenka said that the quantum of financing required could not be divulged due to the confidentiality clause.  The five equity partners would float a special purpose vehicle (SPV) for structuring the outfit which would manage the Kolkata team whose name was yet to be decided.