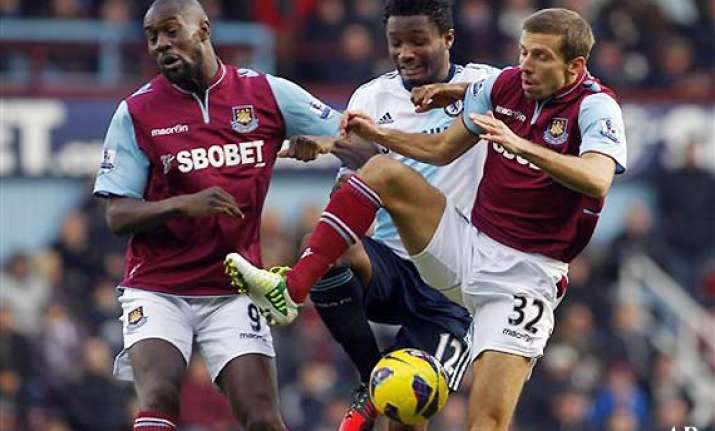 London, Dec 7: Chelsea midfielder John Obi Mikel was banned for three matches and fined 60,000 pounds ($96,400) on Thursday for confronting an English Premier League referee in the official's changing room.
The Nigeria international approached Mark Clattenburg after the match against Manchester United at Stamford Bridge on Oct. 28, having been wrongly informed by a teammate that the ref had racially abused him.
An investigation by the English Football Association subsequently found Clattenburg had no case to answer, but the governing body took into consideration the context of the incident when sanctioning Mikel for "using threatening and/or abusive and/or insulting words and/or behavior."
"But for that factor, the suspension would have been significantly longer," the FA said in a statement.
Mikel will miss league matches against Sunderland and Aston Villa, as well as a League Cup quarterfinal at Leeds.
Mikel had already accepted the FA charge.