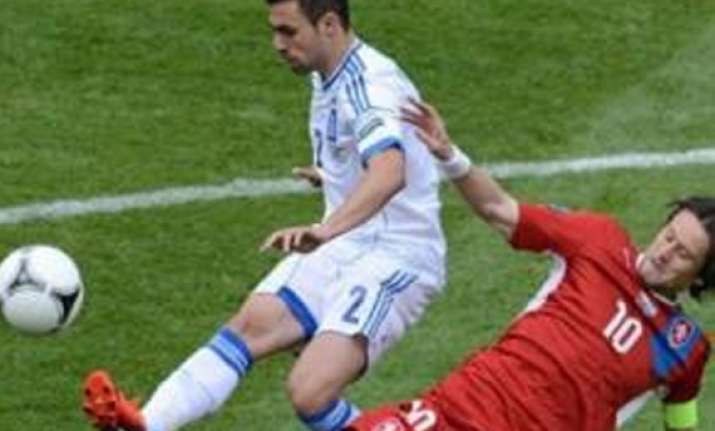 Poland, Jun 13: Czech Republic captain Tomas Rosicky and goalkeeper Petr Cech are at a hospital in Wroclaw to undergo scans after picking up injuries in their team's 2-1 win over Greece at the European Championship.
Rosicky injured his Achilles tendon and had to be substituted after the first half of Tuesday's Group A match.
The playmaker's creative skills were instrumental in the Czech Republic's 2-0 lead at halftime. He was replaced by Daniel Kolar for the second half.
Team officials say Cech has a shoulder problem but declined to immediately give more details. Cech's blunder allowed the Greeks to come back in the match.
The two are the major stars on the team and the Czechs will struggle to succeed without them in the final group match against Poland on Saturday.