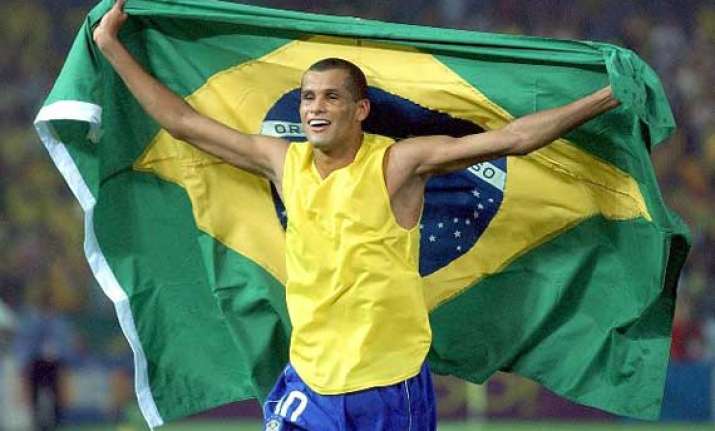 Sao Paulo: Soccer star Rivaldo, the 1999 world player of the year and a key member of Brazil's 2002 World Cup-winning squad, announced Saturday that he is retiring from the sport at age 41.
Rivaldo, who had been playing this season for lowly Mogi Mirim Esporte Club in the third division of the Brazilian league and also serving as the team's president, said on Instagram that he made the decision "with tears in his eyes" and thanked God, his family and everyone who supported him throughout his career.
"Today I'm announcing to my fans around the world that my history as a player has reached its end," Rivaldo, named FIFA's world player of the year while a member of FC Barcelona, said.
During his five-year stint - from 1997-2002 - as an attacking midfielder with the Spanish powerhouse, Rivaldo appeared in 157 games, scored 86 goals and helped lead Barça to two La Liga titles and the 1998 Copa del Rey crown.
He began his career in 1991 as a member of Brazilian side Santa Cruz and went on to play for various other teams in his homeland, as well as clubs in Spain, Italy, Greece, Uzbekistan, and Angola.
As a member of Mogi Mirim, a club in Sao Paulo state where he will stay on as president, he played this season alongside his son, Rivaldinho.
The native of the northeastern Brazilian city of Paulista, whose full name is Rivaldo Vitor Borba Ferreira, also scored five times in the 2002 World Cup, tied for the second most goals in that year's edition of soccer's premier showcase.
The Brazilians dominated that year's competition, winning all seven of their matches and outscoring their opponents 18-4 to capture their fifth World Cup title.