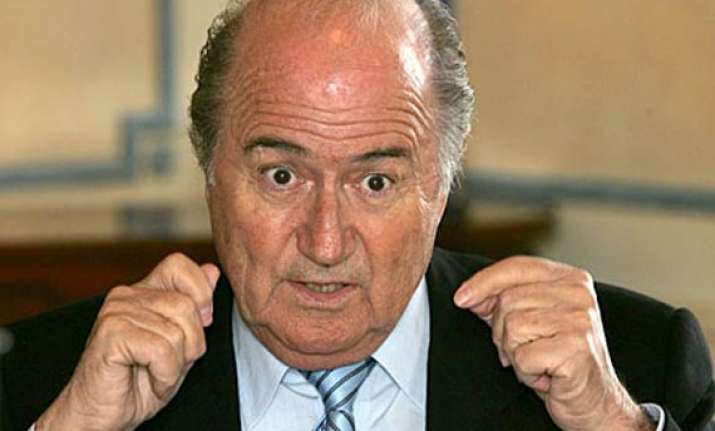 London, Nov 19: FIFA president Sepp Blatter apologised on Friday for his "unfortunate comments" on racism in the game but rejected calls to resign as head of world football's governing body.

"It hurts and I am still hurting because I couldn't envisage such a reaction," Blatter told the BBC in an interview, admitting he had used "unfortunate words" which he "deeply regretted."

"When you have done something which was not totally correct, I can only say I am sorry for all those people affected by my declarations."

But when asked about calls from a British minister and others that he should quit for his remarks suggesting that disputes on the pitch involving racist abuse should be resolved by a handshake, he refused.

"I cannot resign. Why should I?" he said.

British Prime Minister David Cameron also called the comments "appalling" and sports minister Hugh Robertson and the head of England's Professional Footballers' Association, Gordon Taylor, said Blatter should quit.

Blatter's remarks have sparked a storm in England, where he was already unpopular for the way in which he and FIFA dealt with the country's failed bid to stage the 2018 World Cup.