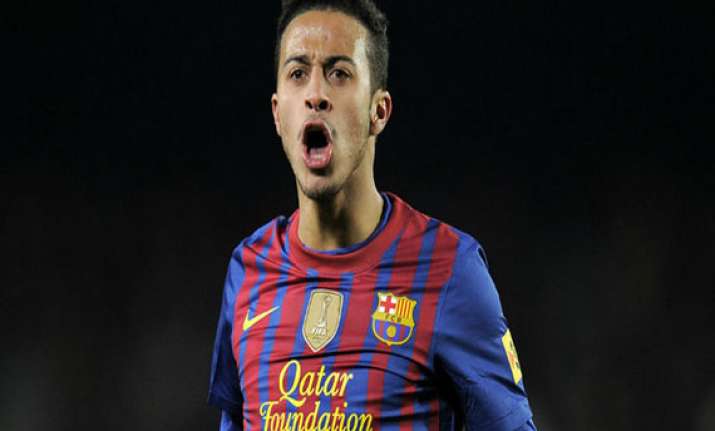 Berlin: Bayern Munich's new arrival Thiago Alcantara suffered an injury and has been sidelined for seven weeks.
The Spanish international will undergo a surgery to miss the action on the pitch for at least seven weeks, reports Xinhua. He will miss out several Bundesliga matches, the UEFA Champions League group stage and the second round of the German Cup.
The midfielder suffered a tore ligament in his right leg in their hard earned 2-0 victory over Nuremberg Saturday.
The injury of Alcantara is a big setback for coach Pep Guardiola, as the midfielder was his desired candidate for the upcoming season. The 22-year-old new arrival suffered a kick on his leg and had to be replaced by Thomas Mueller at the second half.
The former Barcelona midfielder was signed this summer to stay with the German record champions Bayern Munich until 2017.