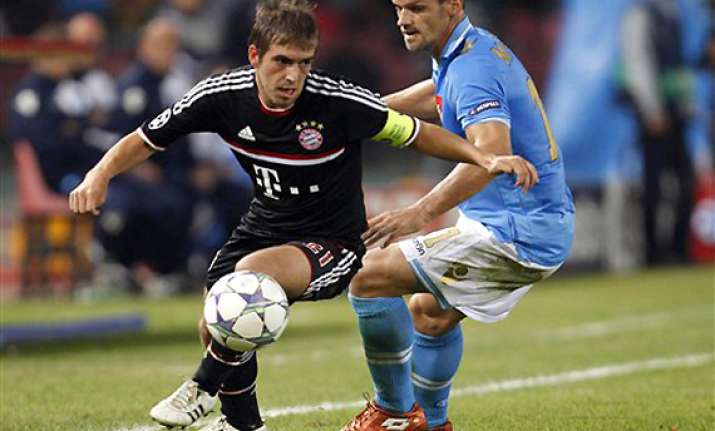 Naples, Oct 19: Bayern Munich stayed in control of Group A of the Champions League with a 1-1 draw at Napoli on Tuesday, although the four-time winners had to regret not coming away with victory after Mario Gomez failed to convert a second-half penalty.

Toni Kroos scored with Bayern's first opportunity, easily finding the target after striding through the center of Napoli's defense unmarked in the second minute.

Napoli equalized in the 39th when Bayern defender Holger Badstuber diverted in a cross from Christian Maggio. Napoli goalkeeper Morgan De Sanctis stopped a weak penalty shot from Gomez in the 49th.

Still, Bayern leads the group with seven points, while Napoli is next with five -- as both sides remained unbeaten. Manchester City is third on four points after a late winner against last-place Villarreal.