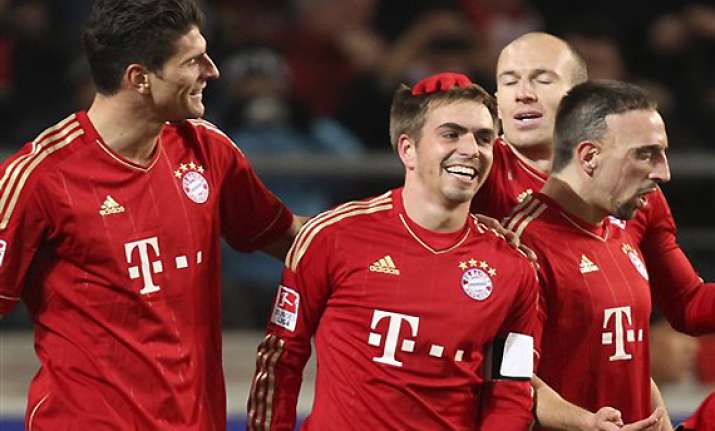 Munich, Dec 15: Bayern Munich coach Jupp Heynckes wants to extend Arjen Robben's contract with the club, dampening speculation linking the Netherlands winger with a move.

Heynckes tells Kicker magazine he would "personally recommend an extension in any case and that's also the tenor in the club ... We need a top player like him."

Heynckes says Robben "is a player that makes the difference" despite the 27-year-old Dutchman's injury-hit season.

Robben's contract with Bayern expires in 2013.

Heynckes says Bayern is not planning any winter signings, while "two top players will do" in the offseason.

The 66-year-old coach also says Franck Ribery still has room for improvement.