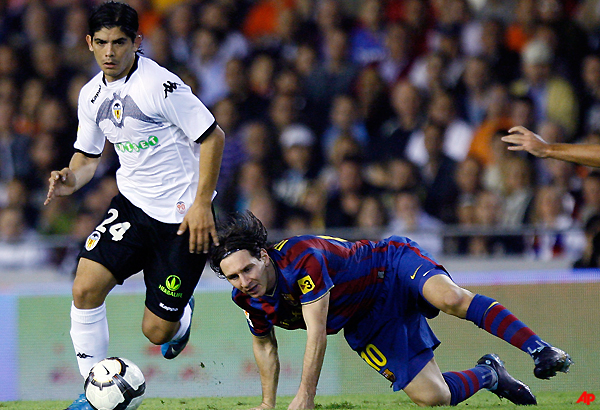 Valencia, Spain, Feb 20: Valencia midfielder Ever Banega will miss the rest of the season after undergoing surgery for an ankle injured in a car accident on Sunday.

Valencia team doctor Enrique Gastaldi says the Argentina international fractured his left ankle and will need six months to recover from Sunday's operation.

The accident occurred after Banega left a team training session. Spanish media reports that Banega forgot to apply the hand brake as he filled his car with petrol and it rolled over his foot.

The 23-year-old Banega had recently returned from a knee injury.

Valencia is third in the Spanish league and leads its Europa League round-of-32 matchup with Stoke 1-0 going into Thursday's return leg at the Mestalla stadium.