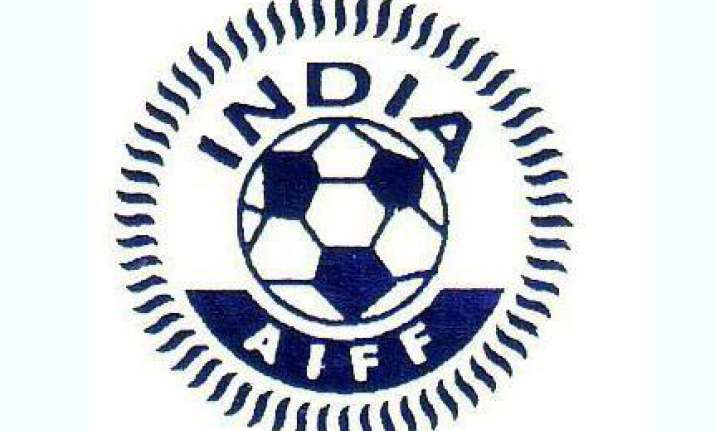 Even after finalising the date of interview for the post of its general secretary, the AIFF did a U-turn on Tuesday  and said incumbent Alberto Colaco's contract has been extended till the end of this year.
At its Executive Committee meeting on August 30, the AIFF has decided to hold the interview of eight candidates for general secretary's post as well as five aspirants for I-League chief executive's position on September 23 and 24.
But, Praful Patel, who was unanimously elected as AIFF president, said the Annual General Body Meeting held in Delhi decided to renew Colaco's contract till December 31.
"After Colaco's term ended last December he has been without a proper contract. The AGM decided to renew his contract till December 31," Patel told reporters here.
"We are happy with the present dispensation. We have called for interviews, and as and when we feel the need of a new general secretary, we will appoint one," he added.
Patel also announced that India goalkeeper Subrata Paul, who played the main role in India's Nehru Cup triumph in August here, has been chosen as the "Footballer of the year".
The AIFF also felicitated national captain Bhaichung Bhutia for his 100th appearance for the country during the Nehru Cup.
Bhutia is the 37th Asian and 152nd international footballer to have played more than 100 matches for his country.
Meanwhile, national coach Bob Houghton, who made a presentation before the AGM, said India will have two teams -- Under-23 and senior team -- for the preparations of the 2011 AFC Asian Cup.
"Because of the packed schedule, the U-23 team will take part in the SAFF Championship in Bangladesh in December, the AFC Challenge Cup in Sri Lanka in January-February next year and the SAFF Games," Houghton said.
"The senior team will remain in the national camp besides playing four matches of 2014 World Cup qualifiers," he said. PTI