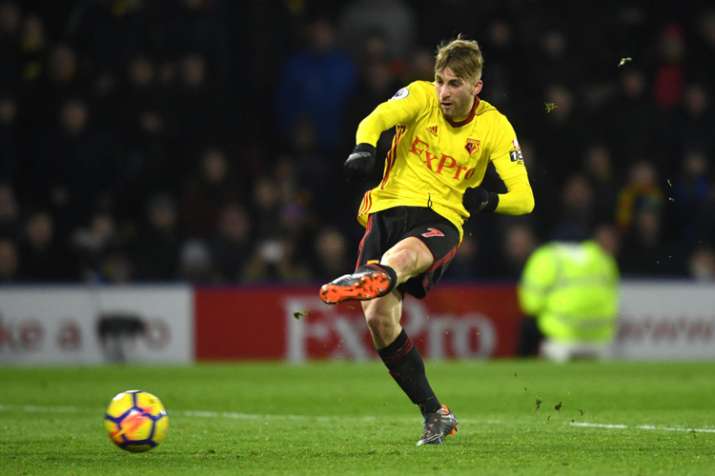 Barcelona says it has agreed to sell forward Gerard Deulofeu to Premier League club Watford, where he played on loan the second half of last season.
Barcelona says it will receive 13 million euros ($15.3 million) and possibly an additional four million euros ($4.7 million) for Deulofeu. The Spanish club will also receive an unspecified percentage of a future transfer for the player.
Watford says the 24-year-old Deulofeu will sign a five-year contract.
Deulofeu has previously played at Sevilla, AC Milan and Everton on loan deals.