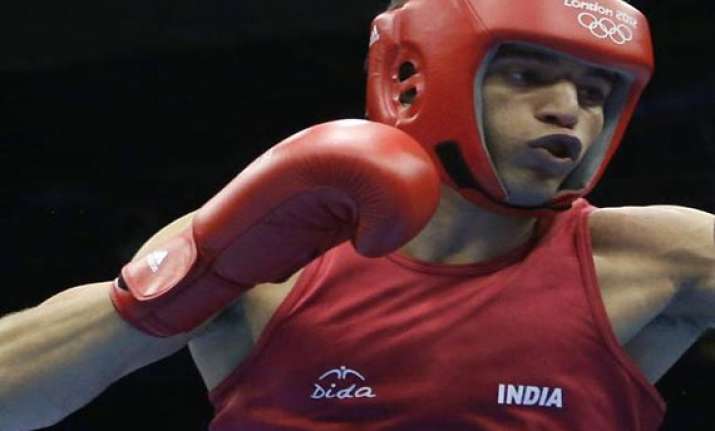 Almaty: Olympian Sumit Sangwan (81kg) and Vikash Malik (60kg) fought through tough contests to enter the pre-quarterfinals of the World Boxing Championships in Almaty on Sunday.
While Sumit stunned ninth seed Petru Ciobanu of Moldova 2-1, Vikash got the better of Poland's Dawid Michelus by the similar margin.
Vikash opened the day for India and registered a hard-fought win over Michelus. Michelus won the opening round unanimously but the Indian came back strongly to clinch the second.
In the intensely-contested final three minutes, Michelus began to lose the plot and ended up getting warned for head-butting and evasive tactics. That tilted the scales in Vikash's favour, handing him the victory.
"It was a close bout no doubt but Vikash played aggressively and this win will definitely boost his morale. In the third round, Michelus was cautioned several times for his tactics but when he didn't relent then he was warned," national coach Gurbax Singh Sandhu told PTI.
Vikash will face fifth seed Miklos Varga of Hungary in the last-16 stage.
Next up was Olympian Sumit and he continued his ascending march by stunning Ciobanu of Moldova.
"Sumit also endured a tough bout. The other guy was a southpaw and very tough. But Sumit used his uppercuts to good effect and strategised well in all the three rounds," said Sandhu.
Yesterday in the evening session, national champion Satish Kumar (ᄧkg) also booked a prequarters berth when he defeated Tajikistan's Mirodzhidin Karimov 3-0 in the opening round.
Satish will face Belarus' Yan Sudzilouski in the next round.