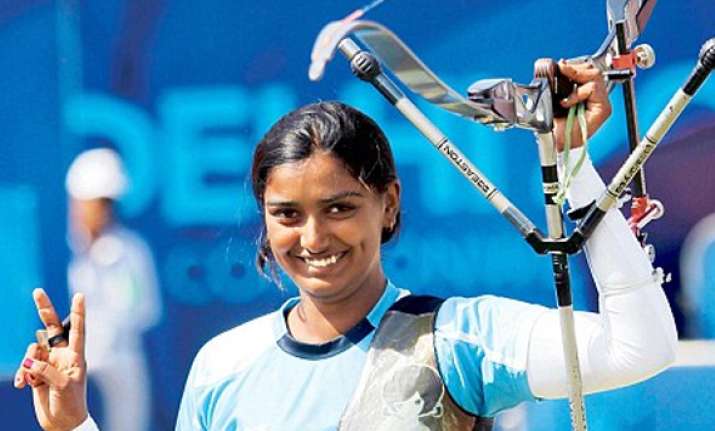 Jamshedpur, Jun 16:
Tata Steel today said money will not be a hurdle for providing best of facility to the country's top rank woman archer Deepika Kumari to ensure a medal in the forthcoming London Olympic Games.
"We want to ensure that the medal prospect in the London Olympics Deepika Kumari should be provided with best of facilities and training to enhance her performance as money will not be a hindrance in this regard," said vice-president (Corporate Services) Sanjiv Paul today.
Asked whether Deepika Kumari will be sent to London before the beginning of the mega sports event for acclimatization, Paul, who is also the President of Jharkhand Archery Association (JAA), said we have already approved it.
However, the decision when to send her to London for acclimatization has to be taken by the coaches, he said adding that the Archery Association of India has framed out a schedule for archers qualified for the London Olympics and following it accordingly to ensure medals in the games.
Hopefully, they would finalized as to when Deepika Kumari, a Tata Archery Academy cadet, should be sent for acclimatization, he said.
Ace woman archer Deepika Kumari along with L Bombayla Devi and Chekrovolu Swuro in the women's section and Jayanta Talukdar in the men's section have already qualified for the London Olympics while the fate of the two more berths of the Indian men team will be decided in the ongoing World cup Archery Championship Stage III at Ogden, USA.