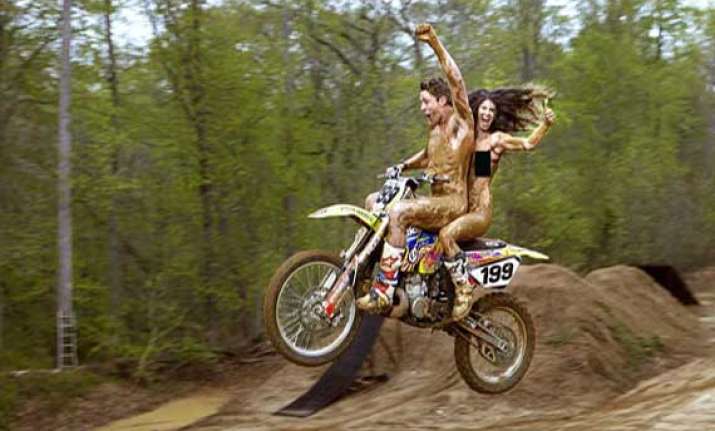 New Delhi: For the sixth time in as many years, world-class athletes will grace the pages of ESPN Magazine in the buff for the publications sixth annual ESPN the Magazine's Body Issue.
Past installments of the magazine's annual Body Issue have included some of the biggest names in sports posing nude, including NBA stars Blake Griffith and Dwight Howard,  and tennis star Serena Williams.
This year's issue will not disappoint - and Williams' sister makes her debut appearance in the highly anticipated special issue.
This year's issue features 22 athletes posing in their birthday suits, including five-time Wimbledon champion Venus Williams, 18-time Olympic gold medalist Michael Phelps, Seattle Seahawks running back Marshawn Lynch, Texas Rangers first baseman Prince Fielder and Oklahoma City Thunder forward Serge Ibaka.
Hawaiian-born professional surfer Coco Ho
'We somehow manage to raise the bar each year,' ESPN The Magazine and ESPN.com editor in chief Chad Millman said in an article announcing this year's issue.
U.S. bobsled brake woman Aja Evans
'This year's collection of exceptional athletes and stunning photography showcases an array of sports and body types. It inhabits our mission to pay tribute to these athletes' bodies and all they are capable of,' he continued.
U.S. Women's Olympic Soccer star Megan Rapinoe
Also featured in this year's issue are Olympic gold-medal-winning snowboarder Jamie Anderson, tennis player Tomas Berdych, Olympic bronze-medal-winning bobsledder Aja Evans, Arizona Cardinals wide receiver Larry Fitzgerald and U.S. World Cup soccer player Omar Gonzalez, who also plays on the Los Angeles Galaxy.